Most Target stores are designed to be one-stop shops for almost anything you need, but there's one other variation of target called Super Target that contains nearly everything.
That's because, while other Target stores can fit all of their products into the same square footage, the super Target takes up five times as much space.
Super Target is just like normal Target, except it contains more products and is larger.
So what's inside a Super Target? How does Super Target differ from normal Target? Let's find out!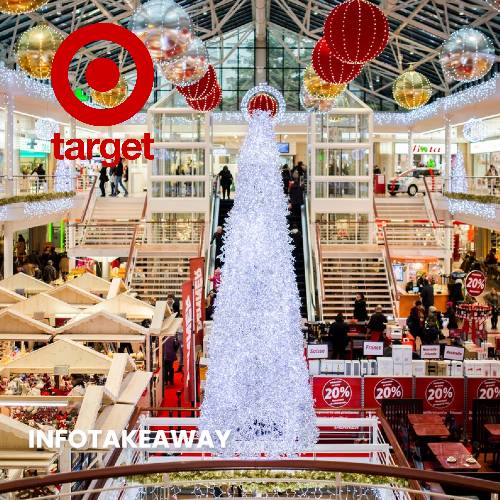 What is a Super Target?
A Super Target is much larger than a traditional Target store, but smaller than most department stores. Since they were created in 1992, they've become one of America's favorite spots to shop and relax. The expansion team of target has worked hard to make them larger.
Each location boasts more than 100,000 square feet of shopping space and features an expansive grocery section; a fresh floral shop; a deli with ready-to-eat meals; electronics, personal-care products, books and movie rentals; pharmacy and photo processing services.
They even offer free Wi-Fi so you can stay connected while you're on-the-go! In short, a Super Target is just like any other Target store but with more space and more products to buy.
For example it has a bigger grocery department, attractive prices, and it offers fresh produce like vegetables and fruits.
It's a convenient one-stop shopping destination for everything from groceries to clothes. No wonder it has become such a popular concept!
If you enjoy visiting Target stores, you might want to check out their supersized version. In short, super target has more product lines and alternative products available as compared to Target.
It also boasts a larger grocery selection. Normal Target stores have a smaller grocery selection compared to Super Target.
How Is Super Target Different From Target?
While its big brother Target has become an everyday staple in American retail, many people don't know that there is also a slightly higher-end (and more expensive) version of Target known as SuperTarget.
There are many differences between these two stores, so let's take a look at what makes them unique.
The products inside Super Target and Target aren't any different; both carry groceries, clothing, housewares and other consumer goods.
However, Super target has more to offer. Super Target has a grocery section, deli counter, and an on-site bakery. It also offers more products as compared to Target.
A simple way to differentiate them would be to compare a local grocery store with a big departmental store. Obviously the later will have more variety of products to select from.
One other thing to keep in mind is that all Super Target stores accept EBT cards and WIC cards, while not all normal Target stores accept these payment methods. Super Target is an upscale discounter that offers a variety of different products.
We should also mention that Super Target offers Expanded Grocery Non-contact shopping options but these are also becoming available in all of the normal Target stores
This means shoppers who are on government assistance programs can shop at their local Super Target store instead of their local grocery store or departmental store for discounted prices on various products.
These programs include SNAP (Supplemental Nutrition Assistance Program), WIC (Women, Infants and Children), TANF (Temporary Assistance for Needy Families) etc.
Target is one of the best admired companies by the masses. Many company officials are doing their best to make it even better each year as is evident by their growing number of customer base and locations.
How Many Super Targets Are There?
There are over 239 Super Targets in America whereas there are over 1900 Target stores with at least one located within 15 miles of where most people live.
These massive stores contain almost 200,000 square feet of retail space and employ thousands of workers. The average store employs about 350 workers, however.
This number increases dramatically during holiday shopping times, when part-time employees can work upwards of 30 hours per week.
This is a huge amount of sales area compared to other large department stores that operate on more than 100,000 square feet of selling area.
When Was The First Super Target Built?
The first super Target store opened in Omaha, Nebraska on May 1, 1988. The idea behind the super Targets was to offer customers high-quality products at low prices. It was the made the same size as the Target Greatland but it was a better and improved version.
Super Target was the first Target store to introduce fresh food such as on-site bakery, deli products, fruits and vegetables.
Super Target also included pharmacies where users could buy medicines and other prescriptions as well. Super Target was also the first to introduce other facilities such as banks, photo studios and restaurants.
Nowadays, normal Target stores also include these services but Super Target was the first to include services of all kinds.
Benefits of Super Target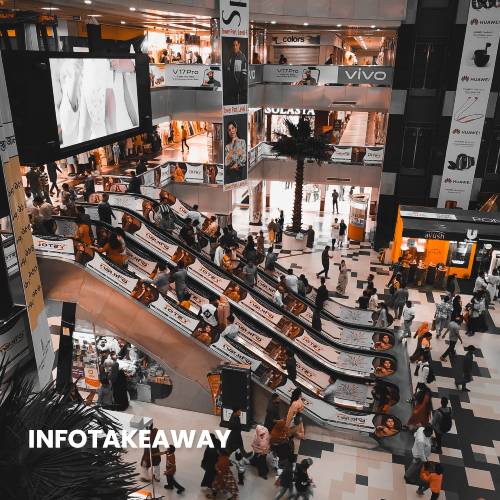 Even in an age of online shopping, brick-and-mortar stores are still incredibly popular. That's why there are more than 1,900 Super Targets across America.
In addition to carrying all your favorite products from your local grocery store, these outlets offer other services. Some sell live plants and flowers, others offer wine tastings and film screenings for local movie buffs, and some have full post offices on site.
As you can see, there's something for everyone at a Super Target. If you're ready to find one near you, check out their official website today!
How Many States Have Super Target?
Only 14 states have super target, Arizona and California are two of them.
The other 12 are Connecticut, Delaware, Iowa, Illinois, Maryland, Minnesota, Missouri, New Hampshire, New Jersey, Pennsylvania and Washington. If you're in one of these states you can take advantage of shopping at your closest super target to get quality products at affordable prices.
For example: they sell food and snacks as well as clothes which makes it convenient if you need groceries or clothing in general.
What Does Super Target Have That Target Does Not?
Though they share some commonalities, there are plenty of ways in which these two discount stores differ.
What they have in common is that they're both huge, Super Target's 140,000 square foot flagship location sits on more than 16 acres.
Here are a few ways that one differs from another. You won't find all types of groceries at a regular Target but you can buy any kind of food at any Super Target store.
Super Target has a bullseye shop just like any other Target, but it is bigger and has more products to select in Super Target.
Regular Targets lack pharmacies, but all Super Targets have them; you can even refill prescriptions online by logging into your account with CVS or Rite Aid and printing out an authorized refills form (if you get your medications through those chains).
Super Targets offer gas stations, something regular target stores do not offer all the time.
Lastly, these differences were major in the past but nowadays, Target is closing the gap between normal Target and Super Target so many of these services and facilities can be found in both of the stores.
Still, Super Target contains more product of a category than normal Target would.
How Big Is A Super Target?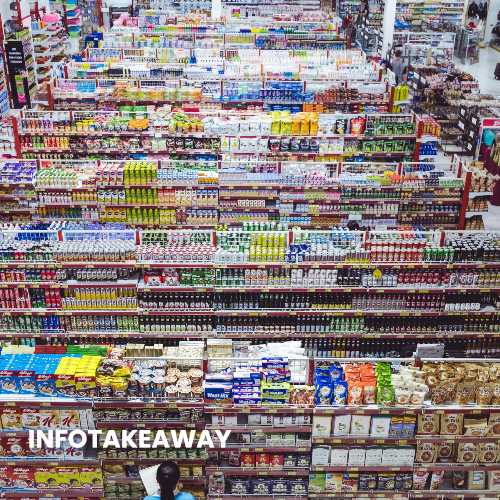 A Super Target store is a few times bigger than a simple Target store. It includes additional and more types of products compared to a normal Target store.
A Super Target store is built on an area of around 175,000 square feet while a normal Target store is built on an area of around 130,000 square feet which is a lot smaller.
Super Target also have multiple entries and double doors which is a simple welcome to as many customer as they can.
What is the inside of a Super Target like?
The inside of a Super Target is vast. For those who haven't been in one before, it may be shocking to learn that many items you would typically find in traditional grocery stores and pharmacies can be found at larger Targets.
This means that you can do all of your food shopping in one place instead of having to go from store to store. Many items are available online as well, which makes for an easier way to shop for your household needs.
In simple terms, a regular Target store contains most of the products that a Super Target contains, but Super Target generally has more products of a given category and is a lot bigger.
Does Target Still Build Super Targets?
No, Target Corporation is trying to rebrand all of the Super Target stores as simply Target. Target Corporation are moving away from having two types of stores.
Target Corporation are now working towards erasing the Super Target name and merging it into their Target brand.
Target is not building any new Super Target stores.
Target stated in 2015 that big or small, their stores have one thing in common is that they are all Target.
This implies that they don't want the distinction between Target and Super Target anymore and just want their stores to be labelled as Target.
Conclusion
One of America's most successful retailers, Super Target is best known for its selection of groceries and home goods. The company sells all sorts of basic items at rock-bottom prices: bread, milk, eggs, fruit.
However, despite its reputation as a warehouse-style retailer of everyday necessities and big box discounts, not everything in a Super Target is priced to move.
In fact, there are some deals you don't want to miss out on. Fortunately, with a little preparation you can have fun—and save money—as you shop your local Super Target!
Please check out our other articles, such as "costco gas hours", "does target accept wic", and "832 area code."