I was worried about my walls being too empty so I did some research on what people usually hang on their walls.
Turns out there's a lot of things you could hang! You could hang pictures, drawings, paintings, tapestries, or posters. You could even hang things like flags or mirrors.
Keep reading to find out what to hang on walls and bring out the life in them!
What To Hang On Walls?
There are so many things you can use to decorate your walls – the possibilities are endless! You can use paintings, photos, tapestries, and more.
And there are so many different ways to hang them, too – you can use frames, hooks, nails, tape, and string.
What you hang also depends a lot on your interior design such as the color of the wall, whether it has any wallpaper, or the furniture in the room.
With so many possibilities, it is easy to get stuck on what to choose so don't worry – we've got you covered. To learn ideas of what to hang on walls, general FAQs, keep reading!
7 Things You Can Hang On Your Wall For Better Decoration
When researching what to hang on a wall, I came across hundreds of suggestions and all it did was confuse even more. Therefore, I compiled a list of the best and easily available stuff to hang on your wall.
1. Art And Pictures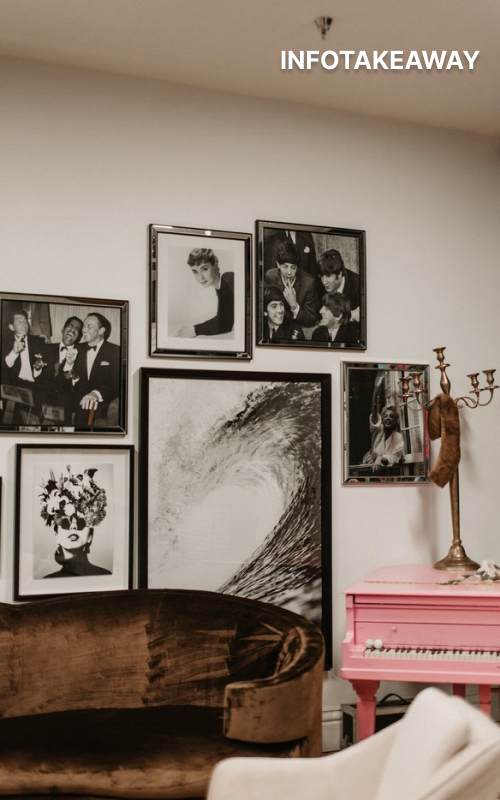 Hanging pictures and art on the wall is on top of this list because it is the most easy method. It is also the one easily available. Everybody has a few family pictures in their home which they can put on a wall.
The good thing about pictures, is that you can hang them pretty much anywhere – living rooms, bedrooms, and study rooms. Try putting an art picture frame on a wall, or you can create a wall gallery.
If you don't have any large pictures, you can always create a string-tied picture gallery on a wall like the one shown below:
2. Tapestry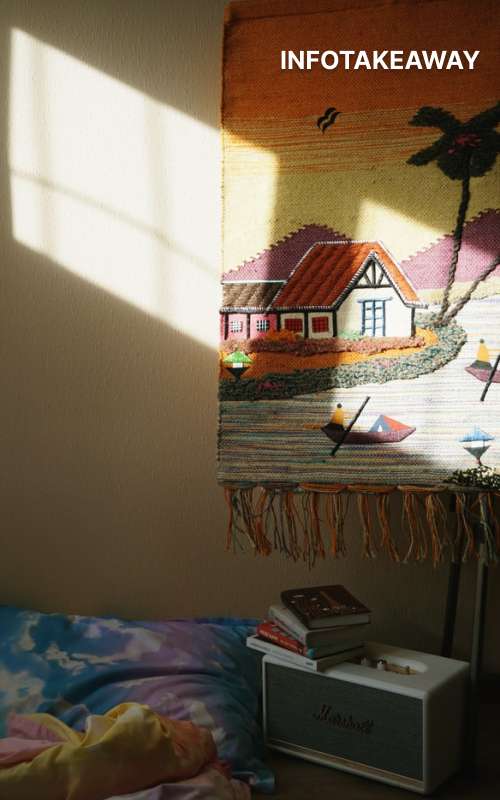 Hanging tapestries on walls is a great way to add color and interest to a room. It is also a bit unique and adds an artistic touch to the feel of the room.
If you have more of a traditional home, tapestry can blend in pretty well without having to worry about design clashes.
Tapestries can be found in a variety of colors and styles, so you can easily find one that matches your room's décor.
3. Sport Items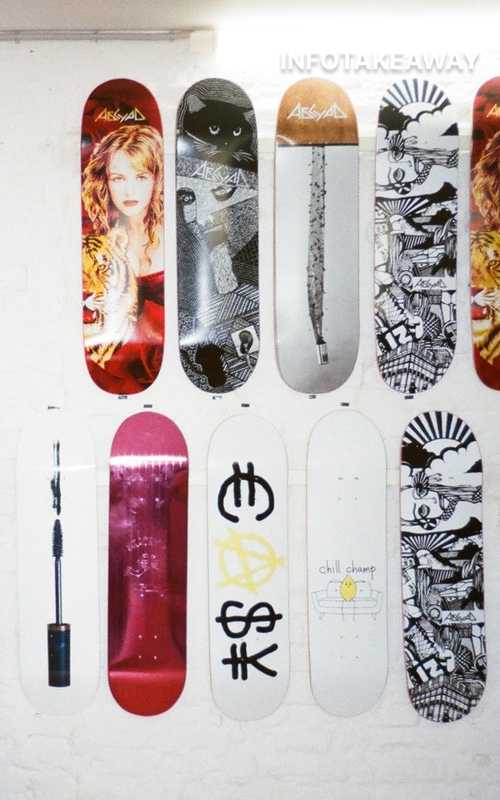 You can finally hang those sports items you've been holding onto like baseball bats, hockey sticks, and golf clubs on your wall.
You can display your sports collection in a way that looks both stylish and decluttered. Plus, it's a great way to show off your team spirit (or lack thereof).
So if you're looking for a creative way to show off your sports memorabilia, look no further than your own walls. With a little bit of planning and the right tools, you can turn your favorite items into stylish wall decor.
4. Installing Shelves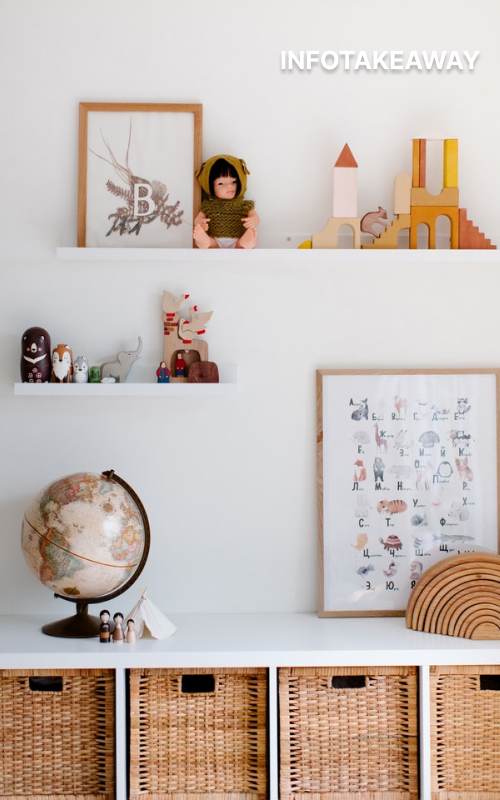 Installing shelves is an easy way to decorate your walls and add some extra storage space to your home. Whether you need a place to display your favorite knick-knacks or you're looking for a way to organize your cluttered closets, shelves are a great solution.
5. Plants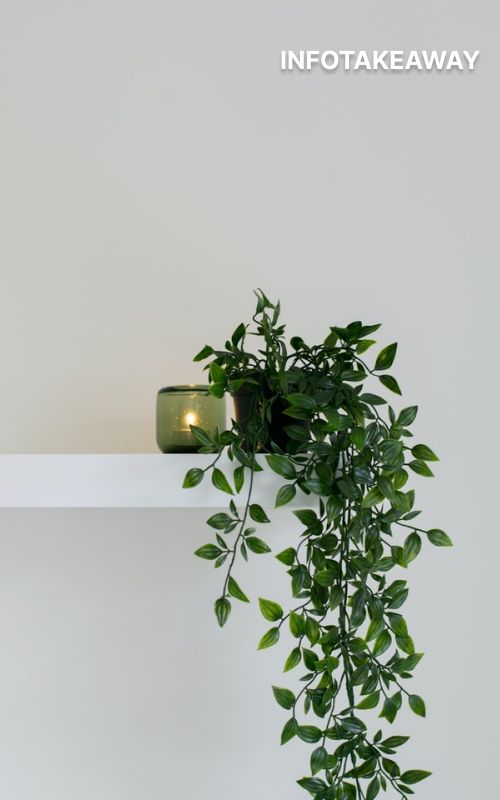 Hanging plants on your wall is a great way to add some life to your space. Not only do they look great, but they can also help purify the air in your home. If you're looking for a way to spruce up your walls, hanging plants are a great option.
There are a few things to keep in mind when you're choosing plants for your wall. Make sure to pick plants that are suitable for the amount of sunlight your space gets. And be sure to water them regularly – they'll need more water than plants that are not hanging on your wall.
With a little bit of care, your hanging plants will thrive and add some beauty to your space.
6. Led Text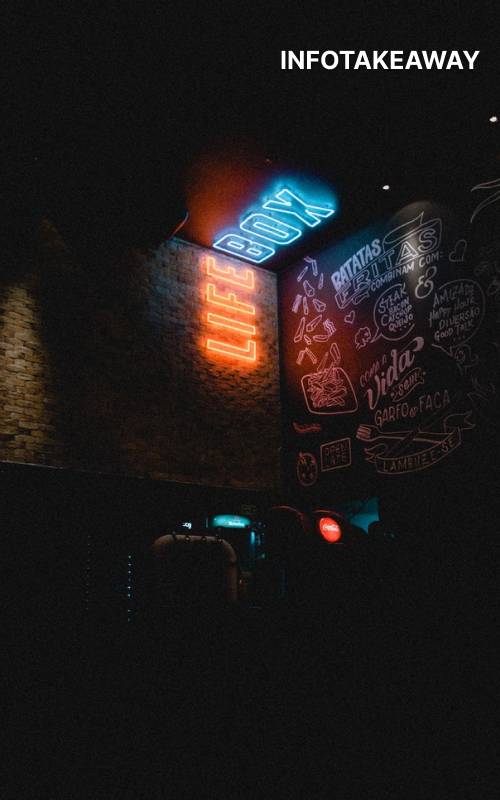 Adding a bit of extra flair to your home decor is always a nice touch. And what better way to do that than with your very own LED sign? Whether you want to write out a motivational message or just display your family name, LED signs are a fun and easy way to add some extra personality to your space.
7. Hang Mirrors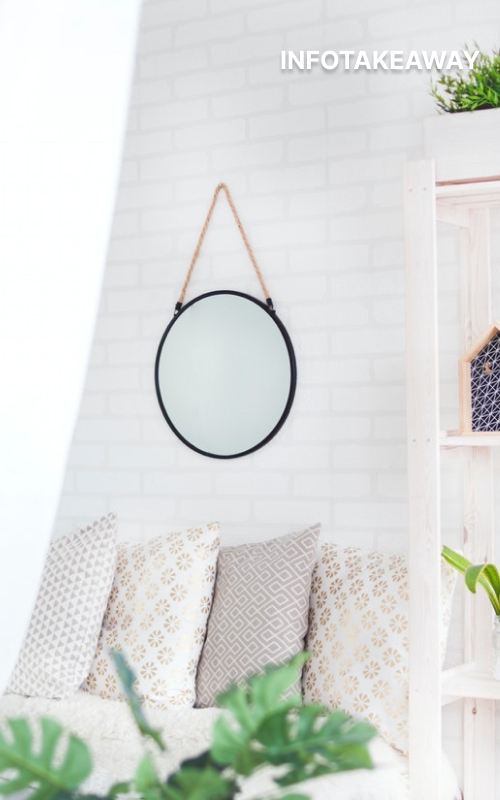 If you're looking for a great way to spruce up your home, then look no further than hanging mirrors on your walls! Mirrors are not only beautiful, but they can also make a room look bigger and brighter
5 Tips and Guidelines On Decorating Your Wall
Now that we've given you a plethora of ideas on WHAT to hang on walls, now let's look at some of the common tips you'll need when hanging them.
There are several things you need to be aware of hanging something to decorate your wall.
For example, what type of wall do you have and are you allowed to use nails? What is the theme of your interior? What about space? We've provided detailed answers to each of these below!
1. Know Your Wall Types
When we are hanging something on the wall, the usage of nails and hammers is always present. But you need to make sure what type of wall you have before you try to hammer a nail into it.
You shouldn't use nails on a drywall as they are nothing but a hollow sheet of material, the nail would slide back out once weight is put onto it. You can read more about how to hang pictures on wall. Moreover, you run the risk of damaging the wall.
So what do you do in such cases? There are two steps:
Try to find a stub in your drywall. A stub is a solid base of wood frame that supports your drywall. You can either use a stub finder, or lightly knock on the wall to listen for sounds that are not hollow. Once you find the stub, you can put your nails on it and hang your favorite decoration item.
If you can't find stubs in the wall, try using drywall anchors or something like toggle bolts. These are special kinds of nails/screws that when inserted into the wall, their back expands giving more support to the nail. You should definitely try drywall anchors as they're the safest bet.
Moreover, what if you have a wallpaper on your wall? You should stay away from using adhesive tapes to hang your art on a wall with wallpaper as they can damage the material. Instead rely on nails or anchors.
2. Make sure the colors compliment each other
Let's say you've decided to hang tapestry or a picture frame on your wall. Start by considering the colors in your space first.
You'll want to choose artwork that complements the existing color scheme.
For example, you can hang a tapestry of any color on a white wall, but if your wall has a wallpaper, you have to think carefully about the colors.
You also have to keep in mind the color of the surrounding furniture.
While colors can be a personal preference thing, in most cases, you need to make sure the colors match.
Here's a tool you can use to find complementing colors.
3. Not Too Congested, Not Too spacious
When you're decorating your walls, it's important to mind the space between each piece of art. The right spacing can make all the difference in the look and feel of your home.
Too much space between the items on the wall and your walls will feel empty and unfinished.
Too little space and your walls will feel cluttered and busy. But just the right amount of space will make your walls look purposeful and stylish.
The image above shows multiple pictures arranged in a small space. It might look good to some people but it also appears a bit crowded.
So how much space should you leave between each piece of art? A good rule of thumb is to leave at least 2 inches of space between each piece.
4. Not Every Wall Needs Decoration
Too many people think that every wall in their home needs to have a piece of art hanging on it. But that doesn't have to be the case! In fact, sometimes empty walls can be more aesthetically pleasing than walls with art.
If your interior is already looking great as the picture below, then it is a good idea to leave it as is.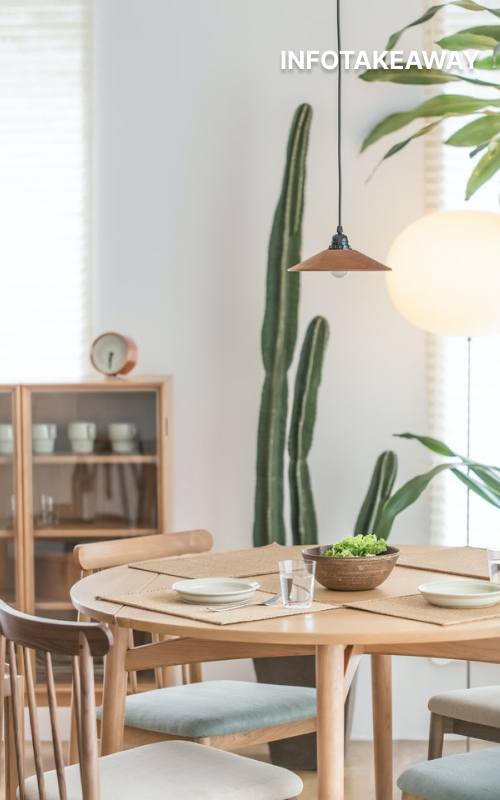 If you try to add too much to a wall, the room can look a bit small and crowdy.
Nonetheless, you can still hang a small clock or picture art in the wall without it looking out of place.
5. Explore your creativity
Lastly, there is no hard and fast rule to hanging something on a wall, it's all about personal preference at the end and it is YOUR room.
Hang whatever you like looks best. If you want to hang an art, go for it. Hanging some clothes such as a shirt or a pair of old jeans can bring some artistic sense to your wall.
Awaken your inner child and let the creativity flow within you. The wall is your canvas, do what you feel is awesome!
Conclusion
We went over several ideas that you can use to hang stuff on your wall. We also covered some general guidelines to keep in mind when hanging stuff on the wall.
At the end of the day, your walls are YOURS, you should decorate them however you want without worrying about what is usually done in the world.
For more similar content, check out infotakeaway. Let us know if you have any questions or suggestions in the comments below.