How long do movies stay in theaters? When it comes to the long-term business prospects of a movie, the three most important factors are critical reviews, positive word-of-mouth, and the theater count. 
Without any one of these, your film could be in trouble before it's even released! But how long do movies stay in theaters? This guide will show you how many weeks each factor will influence your movie's success (or failure).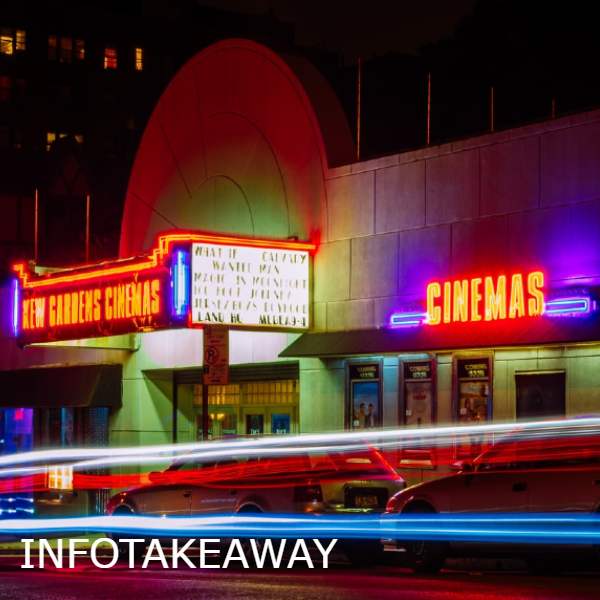 How Long Do Movies Stay In Theaters
It is general that movies stay in theaters for four weeks on average. Blockbuster movies stay for more than four weeks in theaters according to the fans' demands.
Did you think why some movies only get a chance to be in the theater for a long time? We will tell you, it is because of the film distributor. Yes, a movie distributor is totally different from a movie producer. If we tell you briefly, a movie producer is a person who makes sure that films must be produced within the approved budget and should be screened in theaters according to the schedule. Movie distributors play a role in the marketing of that particular movie.
Movie distributor makes a deal with movie exhibitor who usually are the owner of movie operator or theater. Movie distributors told movie exhibitors in the deal that their movies should be in the cinema for a minimum of two weeks. If a movie is independent, the movie distributor may ask the exhibitor to run it in theaters for 1 week only.
Sometimes, a movie contract is extended for more than four weeks. It happens when seats of a theater are sold during screeing which describes the selling power of a movie. In this regard, movie distributor and exhibitor decides to extend the time period of a particular film for a longer time. If a movie runs for more than two weeks, it is enlisted in profit making film.
If new movie screens in cinema and theater for a minimum of two weeks, exhibitors don't extend the contract because the movie is independent and not making enough profit. Blockbuster movies can extend for more than four weeks because they are making a good profit.
How Movie Distributes And How It Works?
Movies do not get to theaters by themselves. They are delivered and then distributed by a company called a movie distributor. The job of a movie distributor is to pick up movies from production companies and deliver them to movie theaters all over North America.
As part of their job, they also manage sales, prints, advertising, and promotion for movies. Movie distribution companies will negotiate with individual theater chains, collecting rent from those that agree to show their films at certain times on specific screens. Movie distribution depends on two things, the first is bidding and the second is a percentage. Keep reading below to know the details of movie distribution.
Bidding
Bidding is a term used between movie distributors and exhibitors in which the exhibitor offers an amount to the distributor for showing the movie in his theater. Exhibitors can make a big profit or big loss according to the movie.
For example, a movie exhibitor made an agreement with a movie distributor that he or she will show a movie for two weeks in their cinema. The deal is done on $40,000. If the movie makes $80,000, the exhibitor will get $40,000. If a movie makes $15,000, the exhibitor will be at a loss of $25,000. Bidding is not used in today's film buzz.
Percentage
Movie distributor sets the percentage of the cinema or ticket sales at the box office with the exhibitor in this type of movie distribution. The exhibitor will take house allowance for the cinema and give a percentage to the movie distributor according to sold tickets. How does it work? Let us explain it.
Movie exhibitors will screen a movie for two to four weeks. The movie exhibitor will deduct the house allowance of the theater from the money from sold tickets and split the profit percentage with the movie distributor.
Agreement Between Movie Exhibitors and Distributors
If we sum up the above-mentioned statements, movie distributors get more profit than movie exhibitors because it is already settled in the agreement. The movie distributor will get the percentage from net ticket or gross ticket sales no matter what the amount is while the exhibitor will compute expenses of theater or house allowance.
There are two types of percentages:
Net Percentage
In net percentage, movie distributors will get 95 percent for weeks one and two, 90 percent for week 3, and 85 percent for week four.
Gross Percentage
In gross percentage, movie distributors will get 70 percent for weeks one and two, 60 percent for week 3, and 50 percent for week 4.
What Does Movie Exhibitor Get From The Percentage?
The explanation we mentioned in the above section is in the favor of movie exhibitors. You guys are thinking about how movie exhibitors survive in this kind of percentage? The answer is their food concessionaries. Yes, they make a good profit with the food beverages they sell in the theater.
Now it makes sense why popcorn and soft drinks are expensive in the theater? If the movie is bringing more viewers to their theater, they will sell more food products and get a profit.
Which Movie Stayed The Longest In Theaters?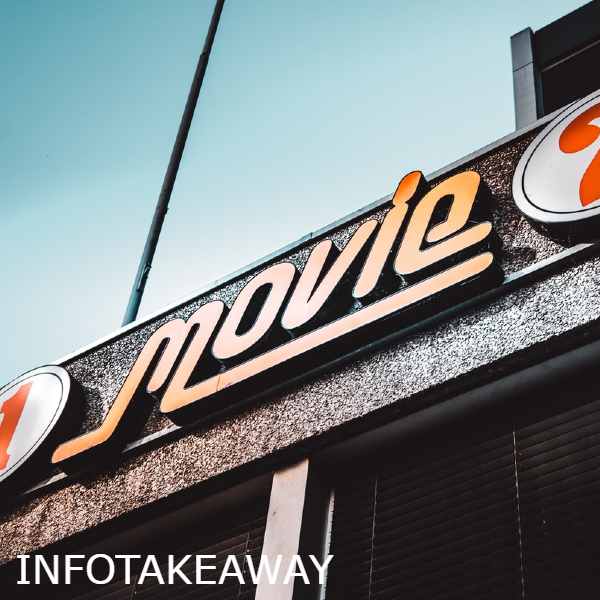 The concept of movies in a theater is now fading since online platforms like Netflix, and Amazon Prime appears. But before online platforms and DVDs, people used to watch movies in cinemas and theaters. We are going to share the names of the best movies that stayed the longest in theaters. The names of the movies are:
Star Wars
Star Wars is a science fiction movie that affects the audience around the world to watch it. Star Wars was screened in theaters for 44 weeks.
E.T
E.T is one of the best movies that you can watch with your family. E.T was produced by Steven Spielberg and stayed in theaters for more than a year.
Beverly Hills Cop
Beverly Hills Cop is the best action and comedy film starring Eddie Murphy who was the best actor at that time. This movie stayed for 30 weeks in theaters.
Which Movie Spent The Longest Weeks In The Top Ten Box Office Sales?
There are some movies that spent 11 weeks on the chart top box office. These movies played in cinemas for more than two months. We are going to share the name of movies according to the genre.
Sci-Fi and Fantasy Hits
The names of Sci-Fi and Fantasy movies are:
Inception
Inception movie was written and directed by Christopher Nolan. This movie was played in theaters week after week.
Avatar
Avatar was made by James Cameron who made other popular films like Terminator and Titanic. Avatar screened in theaters for more than 11 weeks.
Black Panther
Black Panther is made with the collaboration of Marvel Studios and Walt Disney Motion Pictures. It made $500 million at the box office in a week.
Jumanji Welcome To The Jungle
Jumanji is a fantasy film that screened in cinemas for 11 weeks in the top ten.
Spider-Man Homecoming
Spiderman: Homecoming is a blockbuster film produced by Marvel Studios. Spiderman film was screened in cinemas in the summer and fall of 2017.
Hit Musicals
La La Land
La La Land movie was released in 2016. It was a musical and romantic movie starring Emma Stone and Ryan Gosling. It stayed in cinemas for 13 weeks.
Frozen
The frozen movie is made by Walt Disney Pictures in 2013. This movie stayed in cinemas and theaters for 16 weeks.
The Greatest Showman
This movie was a hit because of its songs. The soundtracks of The Greatest Showman
Which Movie Spent The Least Time Showing In Cinemas?
There are many movies that didn't cover their week in the film industry and end up showing in theaters. We are going to share the name of such movies which were not running in the cinema for a longer time. The names of the movies are:
Gigli
Gigli's movie was made on a mafia story starring Ben Affleck and Jennifer Lopez. Gigli movie stayed for a week only in theaters.
Jem And The Holograms
Jem and the Holograms was a cartoon that runs on TV in the 1980s. Hollywood tried to make an animated movie that was produced in the 90s. This movie was considered to be the worst movie adaptation in the 21st century. Jem and the Hologram just stayed for two weeks in theaters
Delgo
Delgo was an animated film to compete with Disney movies but its animation was not strong enough to persuade the viewers. Delgo movies just stayed for a week in theaters.
United Passions
United Passions is a movie based on foot association that governs the body. It made only $918 in the U.S in 2015 and was not screened for more than three days in theaters.
Glitter
Mariah Carey co-developed Glitter movie. Glitter's movie was about a young singer who is making her way to becoming a great singer. This story didn't catch the eyes of viewers due to which there was so much criticism of this film. This movie doesn't go well on the box office charts.
Conclusion – How Long Do Movies Stay In Theaters
As long as Hollywood is making movies, there will be movie theaters. A joint report from Deloitte and Yahoo estimates that nearly 5 million people go to movie theaters daily in America. Regardless of how popular streaming services become, or how many $9 HDTVs people buy, there will always be a market for going out to see a movie with other people on a giant screen.
On average, movies stayed for four weeks in theaters according to the agreement between the movie distributor and exhibitor. If a movie is not good enough, it is possible that it will only screen for one week only.
Movie theater owners know that they can charge whatever they want for tickets (which are often more expensive than cable) because we're willing to pay it. But we don't have to be! There are plenty of ways you can save money at movie theaters, so you can still enjoy your favorite films without breaking your budget.
We hope that you like this article. Give thumbs up in the comment section. You can check our other articles "820 area code", "how many hearts are in a pack of playing cards", and "why is 711 so expensive".