Apple Pay is one of the most commonly used payment methods in the US and you may have wondered "does Walmart take Apple Pay?" No, Walmart doesn't accept Apple Pay.
Walmart is lagging behind. It's not surprising, as it has a reputation for being slow to adopt new technology, but this time it's different.
Walmart is the largest retailer in the United States, and they're one of the few that haven't accepted Apple Pay or Google Wallet payments. Although worry not, you can still use your iPhone to purchase items at Walmart using the Walmart app.
iPhone is the most used device in the US, and around 56% of the population owns an iPhone. Keep reading if you want to learn more about Apple Pay, Walmart, and how you can use Apple Pay at Walmart.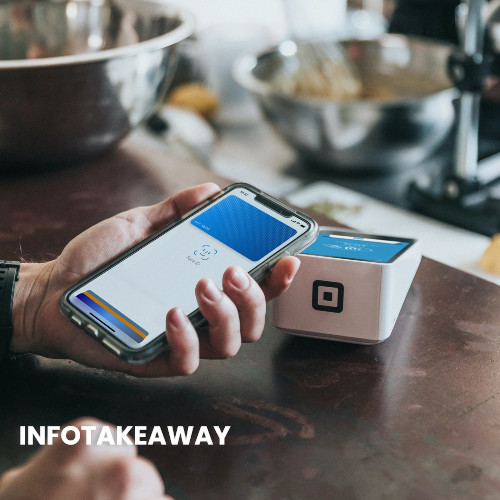 Does Walmart Take Apple Pay?
No, Walmart does not accept Apple Pay. You cannot use Apple Pay at any of Walmart's locations.
There are other ways you can use your iPhone to pay at Walmart. You can download the official Walmart Pay app from the apple store and use it to buy items at Walmart.
Walmart currently accepts cash, credit card, debit cards, Mastercard, Visa, PayPal, and checks.
You may be wondering why it doesn't Walmart accept Apple Pay? Well, there are some reasons behind it which we will discuss shortly.
Why Doesn't Walmart Take Apple Pay?
There is a simple reason behind Walmart not accepting Apple Pay as a payment method. Originally, Walmart used to use the company's services called Merchant Customer Exchange (or MCX for short.)
This company is used for processing payments, and it uses the QR code technology for payments called CurrentC.
This company and its method of accepting payment is a direct competitor of Apple; therefore, Walmart hasn't been able to use Apple Pay so far.
Keep in mind that not only Apple Pay, does Walmart also not accept Samsung Pay and Google Pay.
One other reason why Walmart doesn't use Apple Pay is that Apple Pay makes your payments anonymously.
This means that no record of your transaction is sent to the retailer.
Walmart uses the data of its customers' purchases to give them suggestions and recommendations for their next order.
This is impossible with Apple Pay since Apple Pay doesn't provide any sort of data to any of the places you buy from; it only transfers them the funds.
In short, Walmart uses your purchase history for marketing purposes and uses it to identify your buying habits so it can show you relevant recommendations.
One other reason why Walmart doesn't use Apple Pay is because of customer loyalty. They know that they have a strong customer base that will stick with them no matter if they use Apple Pay or not.
You can still use Walmart Pay which is also considered one of the best contactless payment methods for Walmart.
How To Pay With iPhone At Walmart Through Walmart Pay?
Even if you can't use Apple Pay at Walmart, you can still pay with your iPhone at Walmart through Walmart Pay.
Walmart Pay is a mobile payment app that you can download from the App Store. The app is compatible with iPhones and iPad.
It would help if you had an active internet connection to use this app.
Walmart developed Walmart Pay as a mobile payment service. It was launched in December 2015.
The main aim of this service is to make the shopping experience more convenient for the customers.
You need to have an eligible credit or debit card set up with your app to use this service.
Using Walmart Pay is pretty straightforward. Once you are done selecting your products at Walmart, simply move to the cashier, and once they bring up the total amount, you'll see a QR code on their screen or at the self-checkout machine.
Simply open the Walmart Pay app on your iPhone and point the camera at the QR code, and your transaction will be done in a matter of seconds.
The Walmart Pay is available on both iOS and Android devices. The app is also available on the Apple Watch. It can be downloaded from the Google Play Store or Apple App Store.
What Other Stores Accept Apple Pay?
Apple Pay is accepted at a growing number of stores, restaurants, and apps. Apple lists over 200,000 locations on its website.
However, you can also use Apple Pay to pay for app items that support the feature. Apple Pay is accepted at the following stores:
Target.
Costco.
Schnucks.
7Eleven.
Ikea.
Safeway.
Save Mart.
Albertsons.
Dillons.
Kroger.
Ralphs.
Stater Bros.
Giant Eagle.
Meijer.
Walgreens.
Kohl's.
These are the stores that currently accept Apple Pay. There are many other stores that accept Apple Pay as well, so you can always ask a customer service representative whether a store takes Apple Pay or not.
Use Ibotta App To Make Apple Pay Payments At Walmart
While Walmart doesn't accept Apple Pay officially, you can still use an alternative. This alternative mobile payment method will allow you to use Apple Pay at Walmart.
The ibotta app is a simple mobile payment technology that allows you to make online payments in a contactless manner.
Download the ibotta app here and link your Apple Pay account with it. This app can allow you to use Apple pay as a form of payment at Walmart indirectly.
The app will automatically track your purchases from participating stores in your mobile wallets. You'll earn cashback on qualifying items, ranging from 1% to 50% and will also not have to worry about physical contact that comes with conducting transactions with cash or cards.
The more you shop, the more you'll earn. The app is available for both iPhone and Android.
This app is really simple to use at Walmart.
When you select your items, move to the self-checkout lane and open the ibotta app.
Then point the camera at the QR code that tells you the total amount of your purchase, and you'll be able to use Apple Pay at Walmart.
Do note that this is an alternative method of payment that includes the usage of third-party apps that Walmart does not actually support; therefore, you might not be able to use it at all Walmart locations.
What Payment Methods Does Walmart Accept?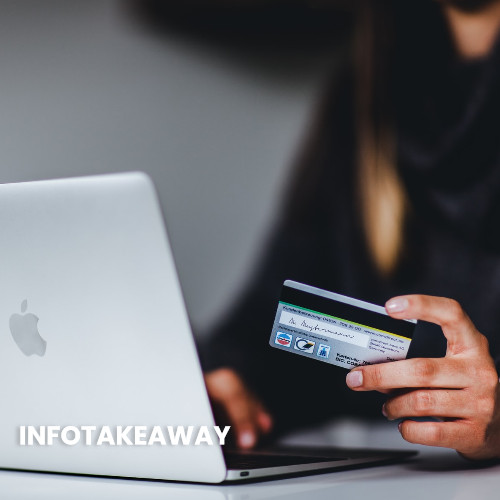 You can pay for your purchases at Walmart, a major retailer, using cash, credit cards, debit cards, and prepaid gift cards. Walmart accepts all major credit cards.
You can also use Walmart gift cards, American Express, Mastercard, Visa, and Checks to pay at Walmart. Just bring your payment card, doesn't matter if it is credit or debit, to Walmart and you'll be able to make payments easily.
You can also use these same payment methods at a Walmart gas station as well.
What Are the Benefits of Using a Credit Card at Walmart?
When you use a credit card to make a purchase at Walmart, you can earn rewards points or cashback.
For example, if you use a credit card that offers 1% cashback on all purchases, you will earn $1 for every $100 spent at Walmart.
You can also earn rewards points that you can redeem for gift cards, merchandise, or travel.
What Is Apple Pay?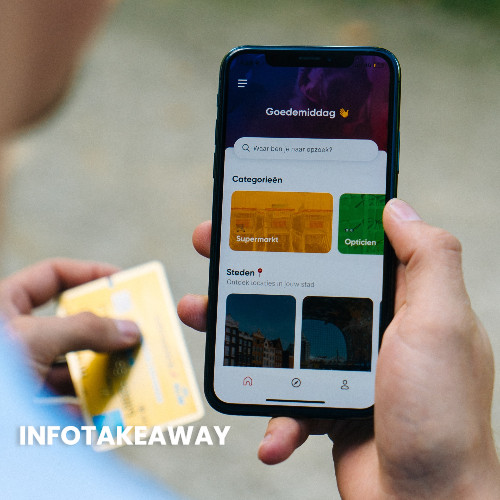 Apple Pay is a payment service provided by Apple that allows users to make contactless payments using their mobile devices. This type of payment is also called a digital wallet. You use a digital wallet like Apple pay, to make transactions at various retail stores.
Many have turned to contactless payments because of Apple Pay.
Apple Pay uses tokenization to create a unique device account number for each transaction. Apple Pay assigns a one-time unique security code to each transaction instead of using the user's actual credit card information.
Apple Pay is also compatible with the Apple Watch, which uses a near-field communication (NFC) chip to send payment information from the watch to pay terminals.
On September 9, 2014, Apple Pay was announced at the "Hey Siri" event. Apple CEO Tim Cook said that Apple Pay would be available in October 2014 in the United States.
Benefits of using Apple pay
There are many benefits of using Apple Pay, and one of them is that it's incredibly easy to use.
If you have an iPhone 6 or later, all you need to do is tap your phone on the terminal at checkout. The rest happens automatically, so there's no need to type in your card number or enter a PIN.
Apple Pay is secure compared to other payment methods since it uses NFC technology and a fingerprint sensor to verify your identity.
The system also doesn't store any credit card information on the device, so there's no risk of someone stealing your payment information if they get their hands on your phone.
Apple Pay is accepted at more than a million locations, including many major retailers like Whole Foods, McDonald's, Walgreens, Macy's, and Subway.
Will Walmart start accepting Apple Pay?
Does Walmart take Apple Pay? No, it doesn't. Apple pay is the preferred payment method for a lot of US residents but unfortunately, Walmart doesn't accept it yet as one of its methods of payment. Many of you may wonder when Walmart will start taking Apple Pay as a valid payment method.
Walmart has no announcements about accepting Apple Pay as a valid payment method anytime soon.
You can still use Walmart Pay for touch-free payments at Walmart. Credit/debit cards, cash, gift cards, and checks are the only currently accepted payment methods at Walmart.
Conclusion – Does Walmart Take Apple Pay
We addressed the question "does Walmart take Apple Pay" in detail, and the simple answer is, you can't use Apple Pay as a payment option at Walmart. There are many other payment solutions for Walmart, but Apple Pay isn't one of them.
Apple Pay has been a success in the United States, and it is easy to see why.
It's easy to use, and you don't have to carry around your credit card for a quick payment process.
Walmart, unfortunately, doesn't accept Apple Pay. You can use other payment methods such as Visa, Mastercard, Walmart gift card, checks, and cash at Walmart.
There is no confirmation when Walmart will take Apple Pay as a valid payment method.
We hope we were able to answer your questions regarding Walmart and Apple Pay.
Be sure to check out our other articles such as "does polyester shrink", "does walgreens sell stamps", and "is helium flammable"
We're GoldenTurtle. We're a group of two people holding years of experience in digital marketing and writing. Our aim is to provide the world with valuable and entertaining information through our blogs.