PetSmart is a great store for getting all things pets, but many don't know the specifics of PetSmart return policy.
How many times have you purchased something from your local Petsmart store only to later realize it was a poor choice?
Fortunately, you can always return items to the Petsmart location where you bought them or to other Petsmart locations that sell the same brand and type of product, assuming it's within the store's specified return policy.
This guide covers all of the details about the Petsmart return policy including which items qualify for a return, how long you have to bring them back, how long they'll hold onto your returned item, and more. Let's get started!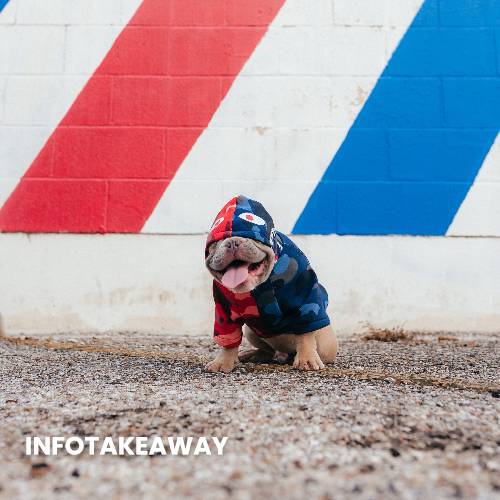 PetSmart Return Policy For 2022
PetSmart has a really good return policy for almost all items they sell.
They accept returns for products as long as you return them within 60 days for both online and in-store purchases.
Do note that the items have to be in the original packaging for you to be eligible for a return.
You also have to make sure that you provide the item to them in good condition, because if the product is altered in any way, you lose the eligibility for return at Petsmart.
Also, keep in mind that for pet lives, you have to return them in 14 days. If you return them after 14 days, Petsmart will not accept the return request.
When Petsmart accepts a return, it returns cash to you with some deductions such as package wrapping, gift wraps, shipping costs, and other similar costs.
Keep reading to learn more rules and regulations about PetSmart's return policy.
Returning Online Purchases
If you buy some product from PetSmart's website, and you later decide that you don't want it, you can return it to Petsmart.
Now you might be confused as to where you should return an online purchased item from Petsmart?
Simply bring the item to a nearby PetSmart store, and they will return money to you minus costs of gift wrap, shipping, handling, and other similar costs.
How long is PetSmart return policy?
They have a liberal return policy of 0 days on most items.
After you purchase an item, take it home and decide you don't want it, bring it back within 60 days for a full refund.
You will need to have your receipt or packing slip to receive your money back.
For live animals, you can return them to PetSmart in 14 days.
Return By Mail
To arrange for a return by mail, you need to pack your product in the original packing it came in. Make sure to apply the "RETURN" label to your package.
Next, you can send your product back to PetSmart using an insurable and traceable method.
You will have to bear all the shipping charges for this process.
Also, keep in mind that exchanges are not possible when returning items by mail, this method is only possible for returning products, not exchanging them.
In-Store
If you purchased an online item from PetSmart, you can return it to any PetsMart store for a full refund or exchange.
If your item was purchased within 60 days of when you bring it back, it will be returned.
You can find the nearest PetSmart location through their online locator, or you can contact their customer support to get the nearest location through the number (888) 839-9638.
As stated before, make sure you bring the item to PetSmart in its original packing along with the packing slip and purchase receipt.
You will need to bring the credit card used to purchase Petsmart website with you when returning the item.
They'll refund the total amount of the product to that exact card, and in case you can't bring it, you'll get a merchandise return card.
You can use this merchandise return card to make further purchases at Petsmart but you cannot redeem it for cash.
Returns or Exchanges With a Receipt
You can easily return items to PetSmart if you have your receipt on you. There are some points to keep in mind so the return process goes smooth:
If you paid in cash for a product at PetSmart, you can get a refund in cash.
In case you made the purchase using a gift card, you'll get a merchandise return card.
Credit Card purchases are always refunded to the same credit card.
You cannot expect to return the amount in cash or some other card, it will be refunded back to the credit card that was used to make the purchase.
Debit Card purchases can be returned for cash.
If you used a payment method like PayPal, you will receive a refund in the form of a merchandise return card.
In case you want to exchange a product for some other product, you will be refunded any positive balance in the case of a tender.
Likewise, you'll have to pay an additional amount if you are exchanging for an item that costs more than the item being returned.
Returns Or Exchange Without a Receipt
To return a product to PetSmart, you need to bring the receipt of the product so they can easily track your order and refund the amount but what about if you don't have the receipt on you anymore?
In this case, you will have to bring the product along with your government-issued ID to the store you bought from.
Also, keep in mind that you will be refunded the amount in the form of a merchandise return card which you can use to make further purchases at Petsmart.
In case you want to exchange the product, you'll be paid the outstanding balance in the form of cash.
Returning A Product Bought Online With a Payment Method Other Than a Credit Card
In case you bought from Petsmart online using a payment method other than a credit card or debit card like Paypal, your product is still eligible for a refund.
You will be refunded the total amount of your product in the form of a merchandise return card.
You cannot receive the amount in the form of cash or to your credit card in such cases.
Can You Return An Item Without The Original Packaging At PetSmart?
Unfortunately, no, you cannot return an item without the original packaging at PetSmart.
PetSmart policy requires that the product must be in its original package to be eligible for a return.
Although, you may visit a Petsmart store and talk to the manager about your product. In case they find your reason eligible, the manager might return your product.
Can You Return Opened Items To PetSmart?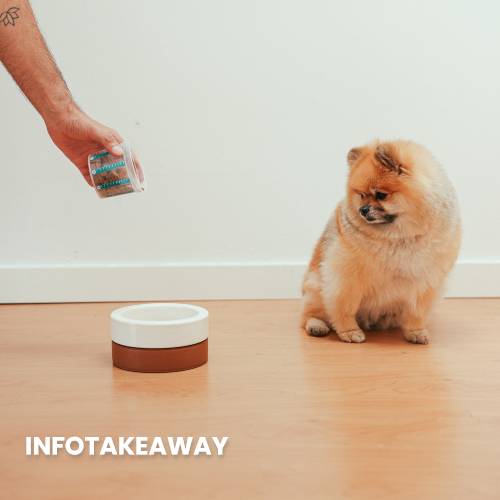 Yes, you can return opened items to PetSmart as long as you bring them in the original packing it came in. If that wasn't possible for some reason (like if it broke), then yes you would have to repackage it with plastic wrap or a box.
For example, let's say you purchased cat food and you found that the product is not to your liking, you can exchange it for another brand of cat food.
Keep in mind that there is a time limit of 14 days for opened items to be eligible for a refund. Unopened items can be returned in up to 60 days.
Can I Return Chewy Products To PetSmart?
Unfortunately, no, PetSmart doesn't refund Chewy products.
The reason for this is that both PetSmart and Chewy act independently from each other and often sell different products.
This can be confusing as Chewy is owned by Petsmart. It is much easier to have one central return policy, instead of two or more separate policies.
You can always call a company's customer service department to find more information.
Can PetSmart Look Up My Receipt?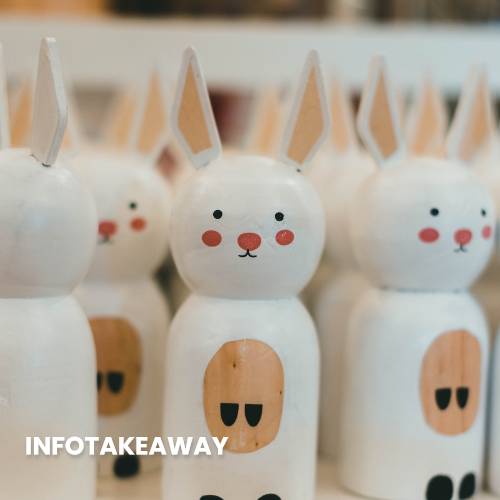 In case you are a member of the PetSmart Treats Reward program, then PetSmart can easily track your recent orders and purchases.
This can be helpful if you don't lose the receipt for a product that you want to refund.
Find the nearest PetSmart store and tell them the details of your order and they'll be able to locate its details.
In such cases, you can request a return while not even having the original receipt on you.
Remember, you can always view the details of your recent orders online if you are a member of the PetSmart Treats Reward program.
Can I Return Damaged Items To PetSmart?
Yes, in case the item you bought from PetSmart was defective or damaged in any way, you are eligible for a return.
All you have to do is simply bring the damaged goods to a local PetSmart location and they will accept the return on this item.
Keep in mind the 60 days limit for requesting a return at PetSmart.
What Are PetSmart Return Exceptions?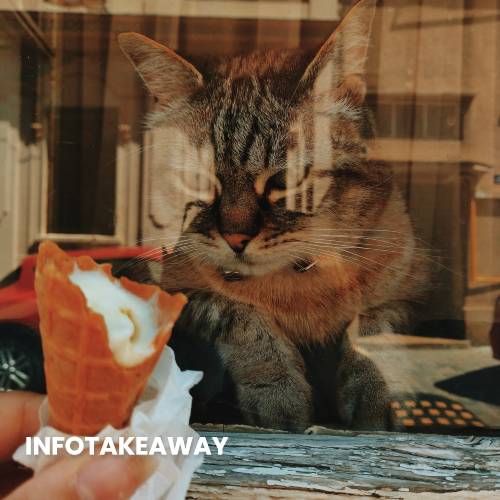 While PetSmart offers a great return policy, it has some exceptions as described below:
PetSmart doesn't accept returns on electronic merchandise, such as fencing items, collars, and other similar products.
Grooming tools.
Non-prescription pet medication or vitamins for pets and animals.
Filters or Pumps.
PetSmart Return Policy For Live Animals
PetSmart makes it easy to return live animals. Let's say you bought a pet cat or dog from PetSmart but later on, due to some difficulties you decide that you don't want to keep it anymore.
You can bring the pet to PetSmart and they will accept the refund when provided the receipt.
Keep in mind that the limit for requesting returns of live animals at PetSmart is 14 days.
What Does PetSmart Do With Returned Products
What does PetSmart do with refunded products is a very valid question for all the pet owners out there worried about the damaged product ending up in someone's hands but this is not the case.
Damaged or not, PetSmart disposes returned products.
Conclusion
PetSmart's return policy is designed to protect both you and your pet. You can return most products 60 days after the purchase date.
The time duration for requesting a return after purchase for live animals is 14 days at PetSmart.
There are some exceptions to the return policy of PetSmart such as electronic merchandise, non-prescription pet medications, and filters.
You can also return damaged goods as long as you have the receipt with you and you return the item in its original packing.
"who owns target", "can you take tylenol on an empty stomach", and "home depot key copy" are our other articles that we think you will really enjoy, so check them out as well!