Your DHL shipment on hold. You may be wondering what this means and how it will affect your shipment's delivery time.
This guide on DHL shipment on hold will go over precisely what on hold means, why DHL placed the shipment on hold, and how to proceed with your shipment once it's been put on hold.
First things first, let's take a look at why DHL may place your shipment on hold in the first place.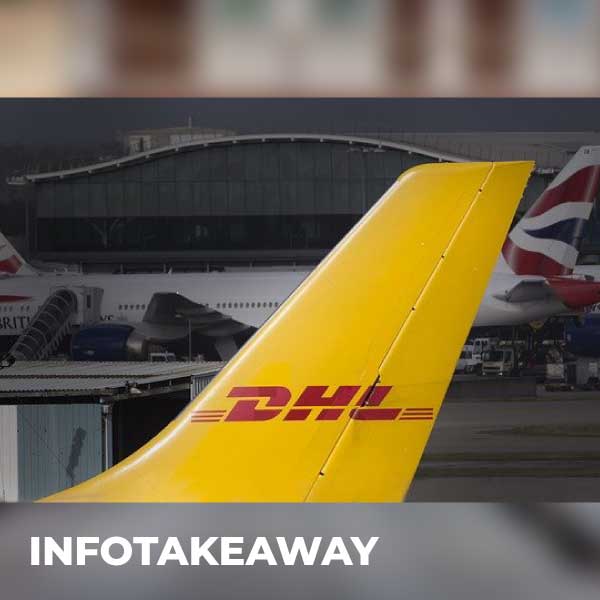 DHL Shipment On Hold
Shipment is the central part of any courier service. Whether you are using domestic shipment or online shopping, your product will ship and go through many phases during it. There are chances that your shipment will get on hold.
If you are getting something through DHL, there are chances that your shipment will get on hold if a message from DHL says that "DHL shipment on hold," know that your package is on hold and will be delivered late.
DHL shipment on hold occurs due to circumstances that people can't ignore. The problem may be on the sender side or from the recipient side. It also happens that the issue comes from the DHL site or the custom agencies.
There is always s a solution if your DHL shipment is on hold. We are going to discuss it in later sections. First, we are sharing the primary reasons why your DHL shipments get on hold:
It might be the problem at port congestion
Changes in shipping routes.
Holidays between shipments.
Shortage of shipping space and equipment.
Insufficient information from the sender side.
Incomplete documents sent to U.S Customs.
Missing of notifying party or customs broker.
If your customs broker is good, your shipment will come on time because of coordination with concerned departments. Let's look at different aspects of DHL shipment on hold.
What Should I Do If My DHL Shipment On Hold?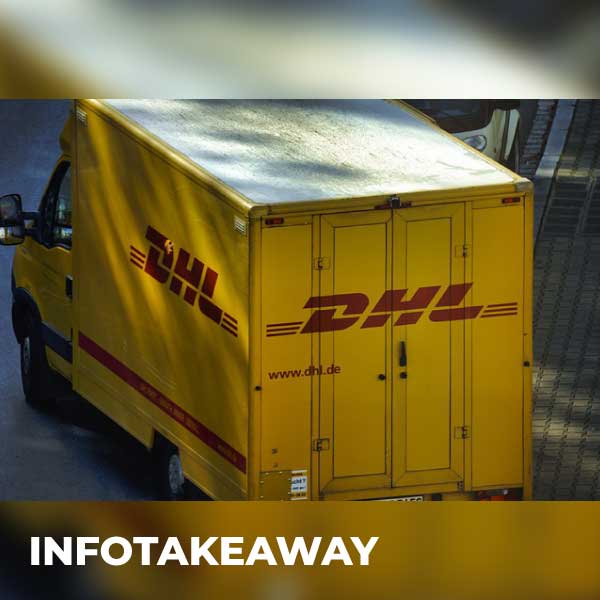 Many factors cause delays in your shipment. DHL shipment is the best choice for shipping your products because it is the best shipment company. You can track your shipment online through DHL.
If you face delays in your package, you can ask the sender why your package is late. If everything is clear from the sender's site, your package may be delayed by the customs department. If not, you can always contact DHL customer service to ask about your shipment on hold.
You can find the customer service helpline from the DHL Express website easily.
Should I Worry If My DHL Shipment On Hold?
It is your right to worry if your DHL shipment gets on hold. But we want to let you know that DHL Express is an international company working worldwide. DHL always gives priority to its customers.
DHL Express receives your contact information at the time of the shipping process. DHL employees contact you once your shipment reaches your local city. DHL takes care of its customers with loyalty.
It happens many times that your product shipped early than the given time if you choose DHL Express shipping services. It also happens that your shipment gets delayed. There are several factors delaying shipments like bad weather conditions, natural disasters, etc.
If your DHL shipment gets on hold, you can always contact their helpline and ask about the status of your shipment.
What Will Be The Nearest Delivery Point?
DHL Express is an international shipping company working all over the world. There are many offices and warehouses of DHL Express. The answer to the question of my nearest delivery point is simple; it depends on where you live.
If you want to know your nearest DHL delivery point, you can search it online through the DHL Express website. All you need to do is search your nearest delivery point entering your city zip code number or postal address.
We are going to share the DHL Columbia delivery points below:
Columbia-CAE-customs brokerage only
Address – 3245 plat springs route suite 200
West Columbia, south carolina29170
Telephone- 803-540-8300
What Does Return To Shipper Mean In DHL?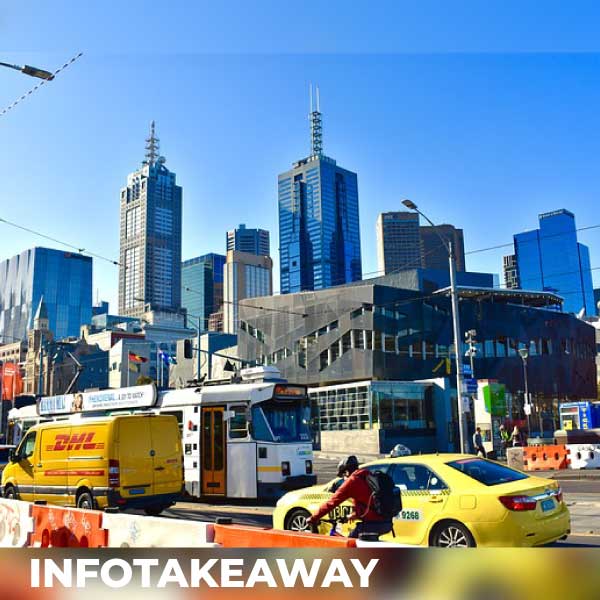 If your shipment is on hold and you use DHL for the shipment process, you do not need to worry. There are proper rules for shipment on hold. If there is a delay in your shipment or gets on hold, the consignment is resent to the company.
Return to shipper is a standard policy in every courier company. Your delivery is sent back to the sender's address if there is an issue with the ordered item. Your ordered item is sent back to the sender if your details are not contacted or the sender didn't pay customs tax.
Another reason for returning to the shipper is that you didn't collect your shipment from the delivery point. You should manage your freight and pay customs or dockyard charges.
What If No One Is At Home To Collect The DHL Shipment Package?
There are policies for the shipment of products in DHL. If you order something and ship it through DHL, there are some policies for shipment in DHL Express. The delivery time starts once the courier company picks up your parcel from the merchant.
You can track your shipment through tracking id. Once your package reaches your city, the DHL staff will contact you before delivery. They will ask and recheck necessary details like contact name, contact number, address, etc.
They will deliver your shipment to your doorstep. What if you are not at home? No worries, you can tell the delivery man to contact them when you are at home.
Reasons Why Your DHL Shipment On Hold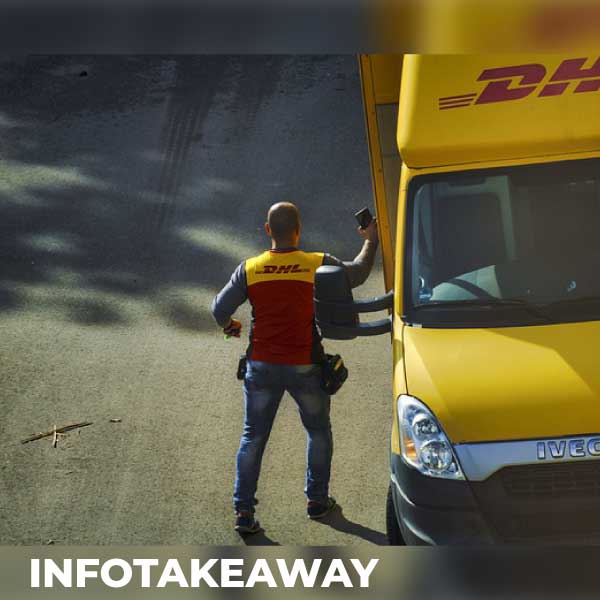 DHL shipment on hold is a significant problem that everybody sees once online shopping. There are many factors from the company or the customs broker's side. We will share the common factors that occur DHL shipment is on hold.
DHL shipment on hold factors are as follow:
Bad Weather Condition
The common reason your shipment is on hold is terrible weather conditions. This can cause by storm, rain, or snow because they affect people transporting your items and will affect their operations if it gets worse. If you have placed an order in bad weather conditions, you may face a delay in the delivery time of your item.
For example, your parcel is late because the shipment is stuck in a typhoon. There are possibilities that your shipment has reached the location before time, but sometimes, it gets late due to bad weather conditions. DHL Express doesn't take chances to deliver your cargo in bad weather conditions.
Natural Disasters
Natural disasters are the act of nature that nobody can resist. It can be a flood, tsunami, earthquake, etc. What if your product gets delayed because of a flood or fire eruption? So there are natural disasters that your shipment might get on hold.
Port Congestion
Port Congestion is one of the main reasons for DHL shipment on hold. Port congestion means that natural birth is booked for cargo. There is no birth left for shipment. Port congestion means that the load must wait until delivery is left for your shipment. Port congestion occurs in the queue-up structure. It means to wait outside at anchorage.
Port congestion issue increases every year. It creates a domino effect like it affects all the connecting trucks or ships bringing your parcel to your destination. Port congestion affects the shipping company, DHL, recipient's schedule too.
One of the significant downfalls of port congestion affects the businesses involved in the shipping category. Delay in shipment charges over costs and other expenses results in overcharges from the send and the recipient.
Changes In Shipping Routes
Changes in the shipping route also cause DHL shipment on hold. Bad weather conditions or natural disasters cause changes in the shipping route. Vessels need to make an emergency stop at ports until the weather improves to a normal state.
Changes in shipping routes benefit senders and recipients because vessels are stopped at another port. Senders bring more items if there is any birth left and makes more money, but it creates a delay in shipment and creates shipment schedule problems.
Shortage Of Vessel Space And Equipment
There are cases when your sender's vessel space is complete, and your shipment has to wait in the queue until any birth is vacant. DHL shipment on hold occurs due to a shortage of vessel space too. If DHL is delivering your shipment, they will lack vessel space on tracking status.
Inadequate Information Provided By The Sender
Your shipment might get on hold if the sender doesn't provide all the necessary information. If the sender doesn't provide all the information about its product, the shipment reaches on hold, and the seller or recipient can do nothing.
Your shipment will come on time through vessel space, but due to insufficient information, your shipment gets on hold. A logistics company like DHL works extra hours to locate you.
Incomplete Documents Required By The Customs
Your shipment might get on hold if the sender doesn't present the required documents to the customs department. U.S customs requires commercial documents before a broker can file customs entry.
If commercial documents are incomplete, U.S customs will not proceed with the package in port. It is mandatory for the seller and the recipient to provide all the documents required by the customs. The commercial documents are:
Commercial Invoice
Commercial invoice means sales invoice which includes:
Buyer's name
Seller's name
Origin
List of commodities for shipment.
Bill Of Lading
Bill of lading contains the proof of ownership of freight and transportation.
Packing List
Does the packing list include what kind of goods you are shipping? Shipment's measurements in weight and quantity.
Arrival Notice
Arrival notice is a specific document to notify all parties involved in the shipment's location.
Missing Broker Or Notify Party
Importers hire a broker who tracks their shipment on customs and ports. The missing broker can be a cause of delay in shipment.
Pandemic
A pandemic is a situation where nobody can do anything. Pandemic is one of the worst-case scenarios like COVID-19. Everything was shut down for a year because nobody what is Coronavirus. A pandemic can also cause DHL shipment on hold.
Conclusion – DHL Shipment On Hold
If your DHL shipment is on hold, you might be wondering what's going on. The good thing is that it's probably nothing to worry about; shipments are sometimes held up at customs, but they often don't have anything to do with duty taxes and more frequently happen because a package arrives after hours. Try calling your local shipping office in your country of origin or sending an email as soon as possible if you need to track down your shipment.
Many factors cause DHL shipment on hold, like a natural disaster, pandemic situation, missing broker, etc. You can always contact at DHL Express customer service provider about the issue. You can also track your shipment on the DHL Express website through the tracking id on your shipment.
We believe you know why the DHL shipment on hold. If you have any questions in mind, let us know in the comment section. Meanwhile, go check out our blogs "509 area code", "how long does it take to boil water," and "thank you sir."