California is a dream state that everybody wants to live in but you might wonder why is California so expensive. California, also known as the Golden State, is one of the States of the United States. California is also where Hollywood is established, in the city Los Angelos. There are many reasons why California is expensive so let's dive into the details.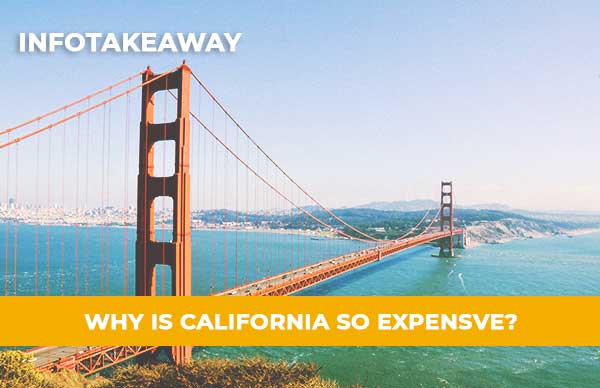 Reasons Why California Is Expensive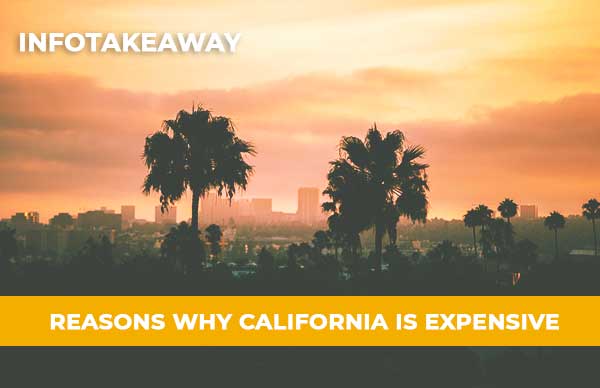 Everybody dream of living by the beach in their fantasy world. This concept gets boosted from the celebrity culture, posting pictures for presenting its beautiful views to the public. All you want is to live in a dream world of California.
But a mountain of high expenses waiting for you at the right place if you decide to live here diminishes the thirst just because you will remain unable to afford it. You want to live there but you can't. But the question is that why California is so expensive to accommodate?
Some of the main key factors influencing the concept are housing costs, groceries and utilities, gas, and the very popular demand. If you consider moving, then you will find a real mix of properties and living settings.
California is not only known for beach condos and Hollywood, it has everything from national parks to modern urban areas. California is also known for its lavish and expensive real estate business. Let's look into the details of why is California so expensive.
Demand and supply
The most important reason for the increased accommodation at this place is that so many people want to reside in California, but there is no supply of resources at the same pace. They can't make it very crowded for increasing pollution in it.
It will ultimately affect the peaceful environment standard. When the construction of new houses began back in 2005, new houses were not built in coastal cities where most Californians work. However, places like the Inland Empire and Central Valley saw a building craze, like San Francisco and Los Angeles flatlined.
It also did not keep up with other states. Other states have gone far away in this pace, such as states like New York and Massachusetts have built much more housing per capita than we have in recent years. It has not made places as cheap but helped to alleviate some cost pressures.
In 2005 and 2014, California built more than 300 new homes for every 1,000 new Californians residents. It is a lower rate than that of states like New York and Texas. California has tried to include itself in major urban centers in the last decades, but it has already saturated with the residents. This basic rule of demand and supply explains why is California so expensive.
It can be considered that between 2000 and 2007, Bay Area cities accounted for only 4 percent of the state's total population growth. And B\between 2010 and 2017, nearly 20 percent of all new Californians were either born or moved to the Bay. With the increased technological consumption, there is a huge responsibility and demand to live in California's urban cores beyond Silicon Valley.
In the urban parts of L.A. and San Diego, there is a major increase in where people want to live there. It will ultimately increase the renting price at this place. Over the last ten years, the number of single-family homes occupied by renters grew by more than 400,000.
Many owner-occupied units were dropped back in the Great Recession and we still have to recover from it. So the question is that who is buying those houses? These are rich elites who are investors and lawyers. They buy additional properties here and there.
Increased Fuel Prices
Another question that comes to mind is that why the gas cost is at a peak there? Like any other factor, making it highly expensive to live, the cost of gas is affected heavily by regulation. The cost of gas in any average city in California is expensive than in other states of the US. You should know this if you moved from your current city to California.
In Bay areas, especially, high taxes and restrictions are contributing to the high expenses. The price of fuel after adding state and local taxes can go more than 55 cents per gallon. Due to this reason, California residents also have to pay a federal excise tax of 18.4 cents per gallon.
The place in California to have the highest fuel prices is Pennsylvania till 2019.
Everybody is well aware that California pays keen intension on the environmental protection that ultimately affects gas prices through the cap-and-trade program, which requires industries, including fuel wholesalers, to cut down or reduce carbon emissions.
It also has a low carbon fuel standard which is supposed to be followed by every native. All of these environmental factors vary, and in the end, fuel prices get affected. It also has a high cost of refining gas. These increased fuel prices show why is California so expensive.
The California Air Resources Board tells the makers that gas should be produced from a formula that produces less air production. It is good news for your lungs to inhale refreshing air but a piece of bad news for wallets, adding an extra 5-10 cents per gallon onto their gas costs.
Apartments Rent
California is a state providing you with a very healthy environment to live in. The reason is that progressive regulations aim at reducing carbon emissions and preserving the environment. This environmental goal affects many places to reside at this place; housing cost is one of them.
To practice the concept, California's land-use regulations aimed at decreasing the housing availability in big cities. Making big cities populous will increase the chance of air or noise pollution etc.
So they are providing a healthy and clean environment with this practice. Such regulations reduce residential development by dictating exactly how much housing can be developed at a particular place.
Additionally, a global phenomenon is known as "urban sprawl" increases the price of new houses to be built. As a result of this phenomenon, cities are constantly growing outside their boundaries. More people want to live centrally or within an easy commute of their work, so the more a city spreads, the more this will increase house prices. The apartments rent is one explanation why is California so expensive
In a study done in 2018, it was found that it costs around $326,000 USD to build a home or apartment in California.
Why Is The Island So Expensive In California
The main reason is that everybody wants to accommodate in place and there is a big gap between demand and supply. Also, there is a standard set for environment protection and conservation for damaging it out.
There is less house building in urban places for avoiding increased population that will ultimately damage the environment. So a small number of housing apartments are there to accommodate fewer people, especially in a coastal area where people come for earning expenses.
There is not enough housing to go around, so the small number of apartments or land is only owned by those living a lavish life. A report was published by the state housing department, which says that there is a dire need in California to build 180,000 new houses every year to keep up with demand.
What Is Silicon Valley?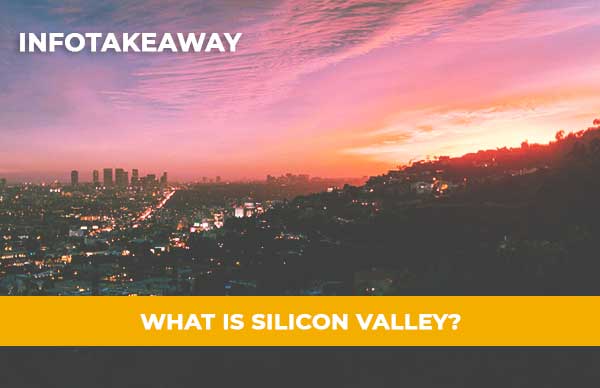 It is a global center of innovations located in the South San Francisco Bay Area of California. It was named after finding the primary material in computer microprocessors. It is a place for several major technologies, software, and internet companies.
Many IT companies such as Intel, Google, and Facebook are headquartered in an area known as Silicon Valley, which also contributes to the fact that California is expensive. The sand was used in the manufacturing of computer chips. Hence the name, Silicon Valley. Therefore, housing units are expensive in California, and the housing market is way beyond the reach of an average salary person.
Apple, Facebook, Google are among the most popular centers. It also has the site of technology-focused institutions centered around Palo Alto's Stanford University.
Which City Of California Is The Most Affordable?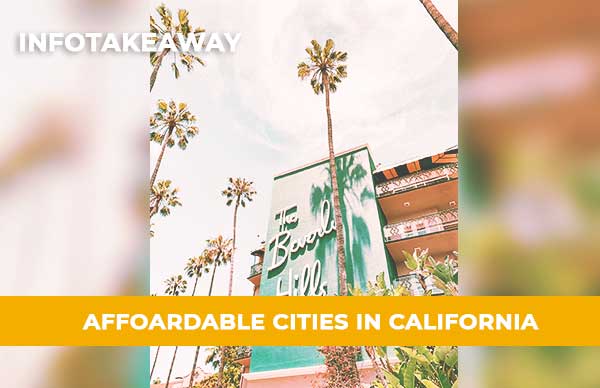 California is known for being the most expensive state to live in in the world. Here the average cost of building a house is around $683,000. The cost of housing is pretty high in California. Beverly Hills is also one of the priciest places to live in California. Many celebrities live in Beverly Hills.
Due to the high living price, everybody feels discouraged to move to the dream golden place. We want to experience our dreamland, but high housing prices and comedies make it unfit to live there. Many cities make you think why is California so expensive.
But here is good news for you that there are some of the places with affordable living prices.
These are affordable California cities with safe neighborhoods and excellent West Coast amenities. These cities include Bakersfield, Chico, Clovis, Eureka, Fontana, Oxnard, Redlands, Vacaville, etc. There is a wide range of house selections in California and all of them are pretty expensive. You can always find a remote place for residency since those are less expensive.
Conclusion – Why Is California So Expensive
We had a detailed discussion on why is California so expensive. California is a dream place to live and is highly expensive. Everybody wants to live have this dream place for living.
Still, not everybody can afford the increased fuel, housing crisis, housing shortage, housing market, construction costs, median home prices, property taxes, income taxes, sales tax, comedies, properties, development fees, expensive cities, construction labor, insurance costs, etc.
In California, the basic plan is to keep the environment safe and healthy also not make it highly populous. For this purpose, there is a small room for new residents. In other words, there is a gap between supply and demand, especially in coastal areas where most people reside to earn life livings.
Apart from all of these facts, there is still room to breathe for those who need to move to this place in the form of some affordable housing projects such as Harvard Joint Center for Housing Studies at a median price or average price. You can avail this opportunity to translate your dreams into reality.
We hope you enjoyed our article. There are other articles you should read as well such as "Chiclet Teeth", "How Long Is Standard Shipping", and "Everything about seedless strawberries".