Wall art adds color and character to any room in your home, making it the perfect way to express your personal style while creating an inviting atmosphere that's sure to impress your guests.
One of my colleagues just moved into his new home and we wanted to try decorating his walls while keeping the style on the modern side. We asked around in our social circle and also took the help of the internet, here's what we found:
You can find wall art in many different styles, ranging from traditional paintings and framed photographs to modern 3D wall art sculptures and minimalist vinyl wall decals.
Whether you want to add subtle or dramatic accents to your living room, dining room, kitchen, bedroom, or bathroom, there are plenty of modern wall art ideas on the market that can help you do so with ease.
Here are 18 modern wall art ideas to decorate your home.
1) Flowers
You might be thinking "what? flowers?". Hanging flowers on your wall enhances the aesthetic of your walls while also keeping them fresh.
You need to keep in mind the color scheme as well as the surrounding interior of the room when hanging flowers. If you have a theme or are trying to create a specific mood, then this is an excellent way to achieve it. It is best suited to hang them right above your bed or around your wardrobe mirror on the wall.
You can use either artificial flowers or real flowers, though, with real flowers, you'll have to replace them frequently.
If you use artificial flowers, try getting them from a reliable online shop. They are much more durable and last longer on your walls. You can also use ribbons and wires in various colors that match your wall's theme.
The best part is that they don't look out of place at all because of their sheer simplicity! One great thing about these types of flower-hanging techniques is that they will not just make your space beautiful but also add fragrance to it!
2) Bookshelf Storage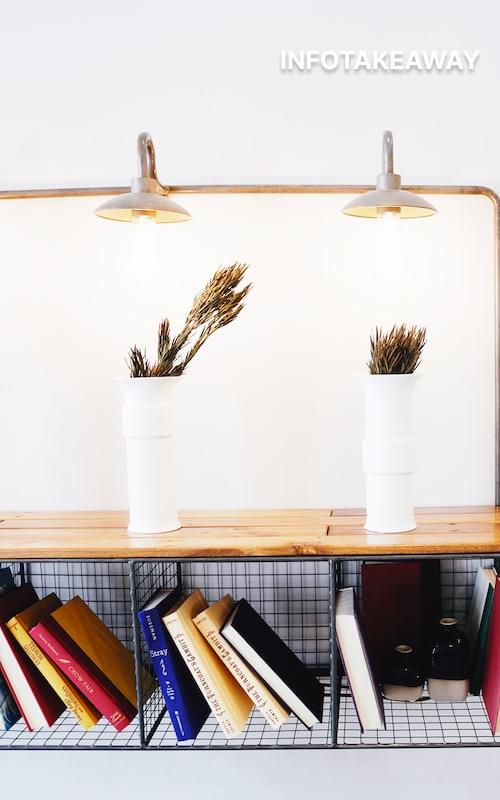 First, find a wall that you'd like to decorate. An empty wall is a great canvas for your bookshelf storage project.
Next, choose the bookshelf or shelves that you'd like to use. You can find these at most home improvement stores or online retailers.
Once you have your shelves, it's time to install them! If you're not sure how to do this, we have a guide for how to hang shelves on wall.
Now that your shelves are up, it's time to start filling them with all of your favorite books!
A beautiful shelf installation makes a statement in any room of the house and there are so many ways to customize your own.
The more room you leave between each bookcase, the easier it will be to access each book and remove titles when necessary.
3) Magnetic boards
Magnetic boards are a great way to add some modern wall art to your home. You can use them to display photos, notes, or even just pieces of art. Plus, they're a great way to keep your walls looking clean and clutter-free.
Create an interactive magnetic board: Who doesn't love doodling?
With these interactive magnetic boards, kids will be able to doodle away all day long without making any drawings on the walls.
Plus, this type of modern wall art is also great for adults who want their own creative space without spending hours erasing drawings from their desks every day.
4) Fun Textures
While textured walls are a thing of the past, you can still use them intelligently to give your walls a unique modern look! For example, imagine a black wall with red or blue paint textures here and there, it sounds awesome! But if you're not so sure about this idea, think about painting over some old shelves or an old dresser with these kinds of textures.
Having white walls decorated with colorful chalkboard art on one side and light gray concrete on the other side can be great for kids.
5) Industrial Pieces
Look for modern wall art that has an industrial feel to it. This can be anything from a metal sculpture to a painting with a rough texture.
If you want something a little more understated, try a black and white photograph or a geometric print.
For a pop of color, consider a brightly-colored abstract painting or a set of vintage metal signs.
If you're looking for something truly unique, try repurposing items from your home as wall art. Old license plates, tools, and even fabric can make interesting pieces.
Try hanging huge compasses or metals on the wall to increase the look of the wall!
Consider a quirky sign or silhouette. If you're having trouble finding what you're looking for, try searching vintage silhouettes or vintage signs online. You can even make your own silhouettes with bold colors and a black background! We all know we should be taking better care of our planet, so why not do it in style.
Consider upcycling old tires into planters and hanging them from the wall to create an eye-catching focal point in any room.
Create your own mosaic in one of two ways: either buy small tiles at a craft store or take small bits of colored paper and glue them together onto a piece of cardboard.
Get creative with how you hang your wall art. Try grouping several pieces together, or hanging them at different heights for an eye-catching display.
6) Photographic Prints
Bold and Bright – A great way to make a statement in any room is to choose a large, bold print. Look for something with bright colors or an interesting subject matter.
Nature Scenes – Bring the outdoors inside with a nature-inspired print. This can be anything from a beautiful landscape to a close-up of a flower.
Black and White – A classic choice that never goes out of style, black and white photographs make for stunning wall art. If you want something that will really stand out, look for prints with interesting textures or patterns.
Family Photos – What better way to personalize your space than by hanging up photos of your loved ones? Whether it's just a few pictures of your family at home or one of each member of the family dressed up on their birthday, this type of artwork has tons of sentimental value.
7) Typography Prints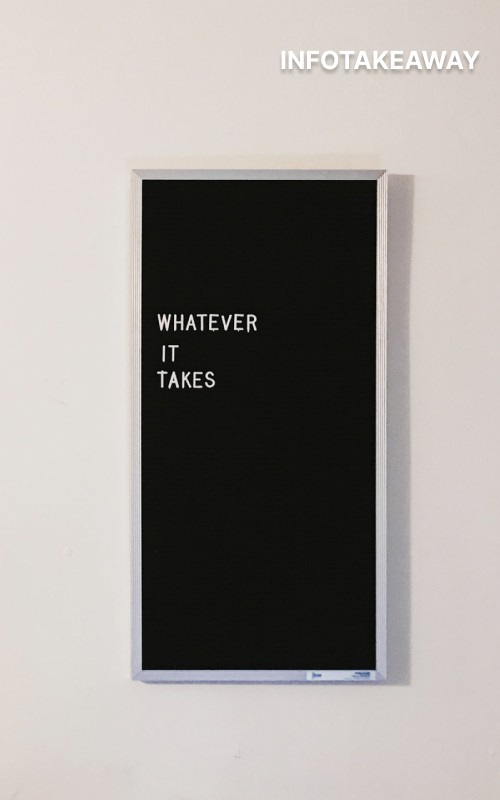 Simple typography prints are perfect for creating a modern feel in your home. You can find these prints online or at your local craft store.
Geometric shapes are also popular in modern wall art. Try incorporating geometric shapes into your typography prints for a unique look.
A black and white text printed on fabric is a great way to create custom artwork for your walls without breaking the bank
8) Metallic Wall Paint
The metallic wall paint is perfect for a modern home. It can add depth and dimension to a room, and it can also be used to accent other colors in the room.
Metallic wall colors can be found in a variety of finishes, so you can find the perfect one for your home.
They come in matte, satin, or glossy finishes and are available in many colors. You can use this color to enhance any room or create a focal point by covering an entire wall with it.
9) Hang Shoes On The Wall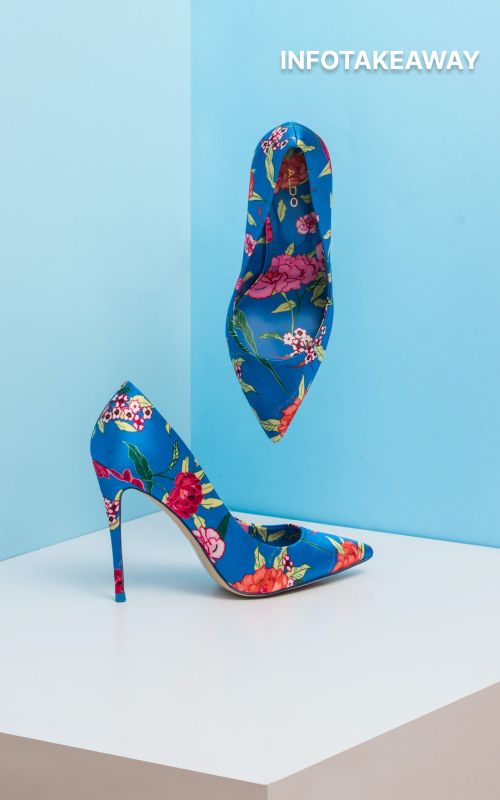 We all have that one spot in our home that is just begging for some decoration. If you're looking for something unique, try hanging your shoes on the wall!
It's a great way to show off your collection and add some personality to your space. Plus, it's easy to do and totally affordable.
Simply use an adhesive strip or glue and place your shoebox against the wall.
Then stack them up with one on top of the other until they are as high as you want them to be. Now you can put a shoe on top of each box.
10) LED Clocks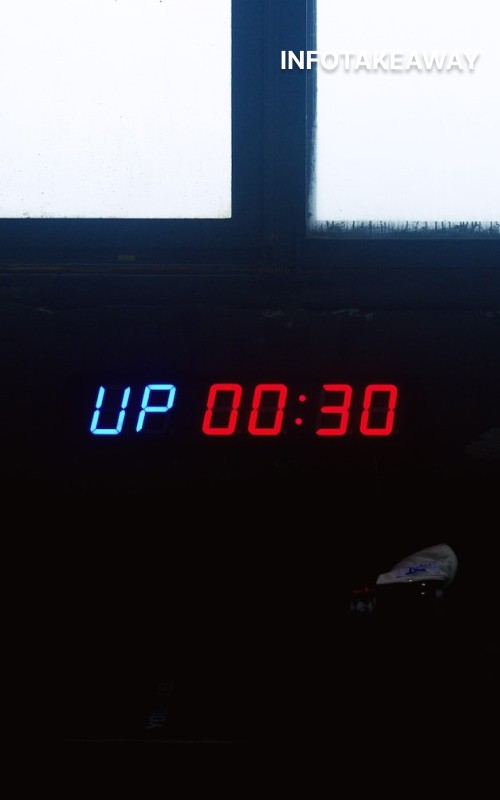 LED clocks are a great way to add some modern flair to your home décor.
They come in a variety of colors and styles, so you can find one that fits your taste.
LED clocks are also very versatile – you can use them as a nightlight, or even as a work of art.
If you're looking for something unique, try an LED clock with interchangeable faces. This way, you can change up the look of your clock whenever you want.
Another great thing about LED clocks is that they're very energy-efficient. So not only will you be saving money on your electric bill, but you'll also be doing your part to help the environment.
So if you've been wondering how to spruce up your living space without breaking the bank, think about investing in an LED clock!
11) Wall Compass And Map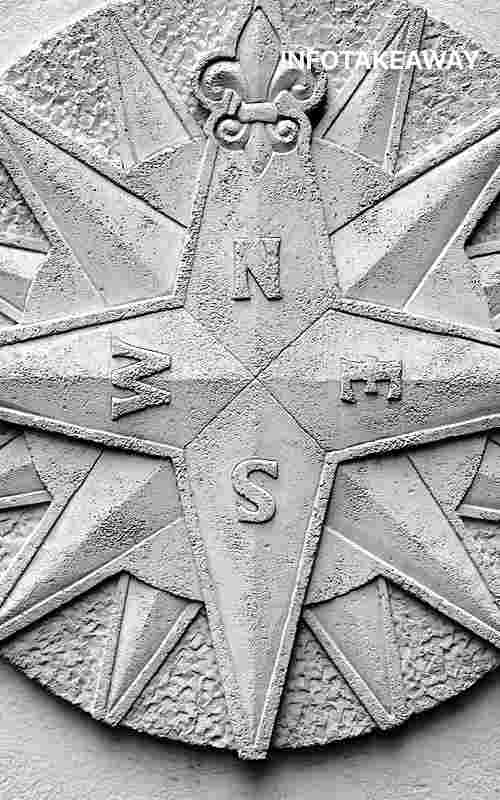 Hang a compass or a map of your city on the wall. This is a great way to add some personalization to your home décor.
It shows in you a sense of dedication and direction to achieving your goals. You got this, keep going!
12) Abstract Wallpapers
Opt for an abstract wallpaper with interesting geometric shapes. This can add a touch of modernity to any room.
Pick a design that features large, bold patterns. These can make a real statement in your home.
Choose a vibrant color scheme to really liven up your space.
Consider a mural-style wallpaper for a truly unique look.
Look for wallpapers with metallics or shimmery effects for a touch of luxury.
Go for something graphic and contemporary with strong lines and shapes.
Find an art print or photographic print that you love and frame it as wall art. You can then place this in a prominent position such as over the mantelpiece or sofa.
13) Large Frameless Mirror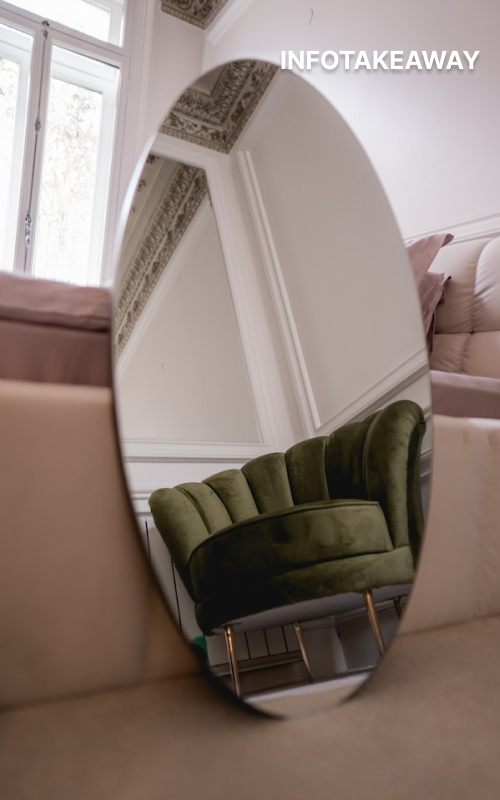 A large frameless mirror is a great way to make a small space feel bigger.
It can also be used to create the illusion of more light in a room.
Hang it in a hallway or entryway to make a bold statement, or use it as part of a gallery wall.
You can find large frameless mirrors at most home goods stores, or order one online.
Be sure to measure the space where you want to hang the mirror before you buy it, so you know what size will fit best.
The backing on these mirrors are usually designed for hanging vertically and horizontally, so take that into consideration when purchasing your piece.
If you're not interested in making a major investment, consider buying one that has an easel stand instead of framing it with hooks and wire hangers.
14) Marble Wall
For a luxurious look, marble walls are perfect. They'll make your bathroom or any other room in your home feel high-end and expensive.
Marble is a classic material that looks good in every interior. It's perfect for creating a timeless look in your home.
Marble walls are surprisingly easy to care for. Just wipe them down with a damp cloth when they get dirty and they'll look good as new.
If you're worried about marble being too cold, don't be! You can easily warm up the material by using a heated floor mat or radiant floor heating.
Marble is also durable, so you won't have to worry about it scratching or chipping easily.
15) Wallpaper with prints
Give your walls a modern look with some new wallpaper. There are so many great prints and patterns to choose from these days.
Consider a bold print or pattern if you really want to make a statement. Large-scale geometric prints are very popular right now.
If you prefer something a little more subdued, try a wallpaper with a delicate floral print.
For a truly unique look, go for a vintage-inspired wallpaper with an intricate design.
Metallic wallpapers are also very popular right now and can add a touch of luxury to any space.
If you want something really modern, try a graphic black and white print. This is perfect for creating an accent wall. Pick a small room that doesn't get much natural light, like the bedroom or bathroom, and cover one whole wall in this modern wallpaper.
When it comes to prints on paper, there's no limit to what you can do. These posters come in all shapes and sizes – pick up one that will suit your home best!
Pick up one large poster to create a focal point in your living room or dining room – the bigger the better!
Smaller paper artworks well too! Arrange several pieces of smaller paper art on an empty wall in the hallway for a striking decor feature.
16) Display Plates
Plates are a great way to add a pop of color and personality to your kitchen walls. They can be hung alone or in groups, and they make a great statement piece.
Plus, they're an easy way to change up your decor without having to commit to new paint color or piece of furniture.
The plates themselves don't have to be expensive either; thrift stores are full of options! You could even take old plates that you already own and hang them on the wall.
17) Install creative tiles
If you're looking for a unique and modern way to decorate your home, consider using creative tiles.
Tiles come in all shapes, sizes, and colors, so you can find the perfect design for your space. They also make an excellent addition to any kitchen backsplash or bathroom wall.
18) Hang a sports item like a baseball bat
You can't go wrong with a classic piece of wall art like a baseball. It's timeless, it's elegant, and it's easy to find one that fits your style.
If you're looking for something a little more unique, try hanging a baseball bat or glove. This is a great way to show off your love of the game and make a great conversation starter.
If you want something that's more low-key, try hanging a simple frame with a baseball-themed print inside.
Conclusion
We discussed various ideas and ways you can modernize your walls. You don't need a degree in art to appreciate modern wall art.
Simple, elegant, and stylish, modern wall art is the perfect way to decorate your home and make it feel more like you. 
Whether you're looking for something small and intimate or large and dramatic, there's a piece of modern wall art out there that's perfect for you. It all depends on how much you're willing to spend.
We hope you enjoyed this article. Also, check out "how to get rid of wall textures" and "how to hang a mirror". For more similar content, check out infotakeaway.