Is Dr Pepper A Coke Product? At first, this may seem like an easy question to answer, as many people will say no as soon as they hear it. But some facts make the question a little bit more complicated than it seems on the surface, and you might find yourself unsure of the answer by the time you finish reading this article. You'll get to see the history of Dr Pepper and see how it fits into the Coca-Cola family tree, so at least you can say you know your Coke products!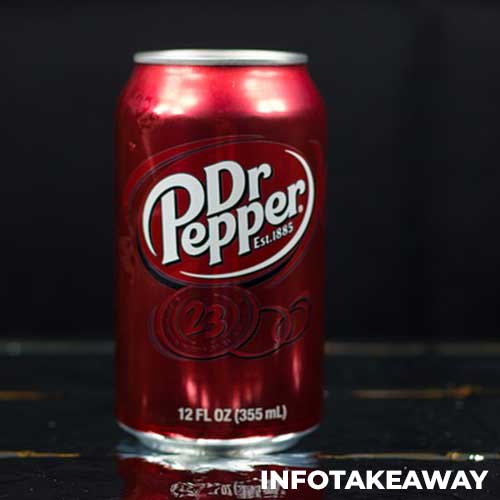 Is Dr Pepper A Coke Product?
A rumor is spreading among readers that Dr pepper is a product of Coke. Unfortunately, it is not true that Dr pepper owns Coca-Cola. Dr. Pepper is not a Coke product. Dr Pepper is an independent company making its carbonated drink.
Yes, one thing is true the bottling network is not strong. Besides planting their bottling network, Dr Pepper contracted with Pepsi Co. and Coca-Cola. The drinks of Dr Pepper you are drinking are bottled and wrapped by Coca-Cola and Pepsi Co.
In 1984, Coca-Cola and Dr. Pepper created a bottling joint venture that was dissolved after nine years. To prevent any confusion about your favorite drink is not made by Coca-Cola or Pepsi co., here is a rundown of why Dr Pepper does not make part of those companies.
What Is The History Of Dr Pepper?
Dr Pepper is a famous carbonated soft drink in the United States. Dr Pepper carbonated drink was created by the well-known Brooklyn-born pharmacist and an investor Mr. Charles Alderton in 1880 in Waco, Texas, US. After booming in the beverage industry, Dr Pepper sold their soft drinks in Asia and Europe.
"Dr. Pepper" name was used as a commercial product in 1885. It was later introduced in Lousiana Purchase Exposition as a new soda pop brand in 1904. Dr Pepper was introduced with 23 different flavors.
Mr. Charles Alderton offers his newly created soda pop to the owner of the store Wade Morrison. Wade Morrison was the first person who tastes Dr Pepper first time. Charles Alderton shared the formula of Dr Pepper with Wade Morrison, who named it "Dr. Pepper," which is now changed to "Dr Pepper."
Wade Morrison sold Dr Pepper with advertisements that it aids digestion and restores vitality, vigor, and vim. But later, Dr Pepper is sold as a popular soft drink.
Who Is The Owner Of Dr Pepper?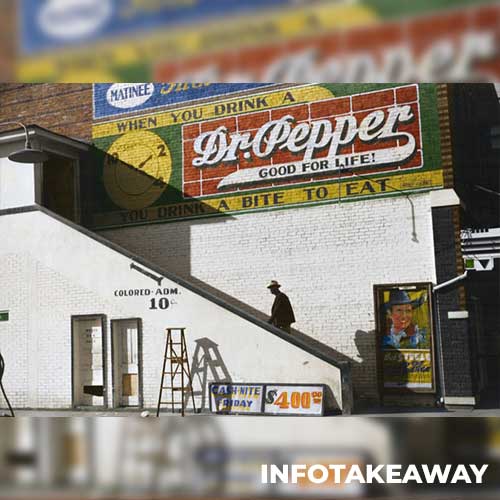 Dr Pepper is owned by a famous publicly traded American beverage and beverage-maker conglomerate, the Keurig Dr Pepper (formerly known as Keurig Green Mountain).
The famous beverage-maker Keurig Dr Pepper made a business unit specifically for soft drinks called Dr Pepper Snapple. Dr Pepper Snappple Group was founded on October 8, 2008. The headquarter of Dr Pepper Snapple Group is in Plano, Texas, US.
Keurig Dr Pepper not only owns Dr Pepper but also owns other products. The name of soft drinks products are mentioned below:
Dr Pepper
RC Cola
A&W
Schweppes
Big Red
Mott's
Squirt
Nehi
Hawaiian Punch
Vernon
Canda Dry
Sunkist
7 Up
Snapple
Clamato
Diet Rite
Crush
Clamato
Cactus Cooler
Bai Brands
Keurig Dr Pepper Group is one of the largest companies dealing with beverages. More than 25,500 employees are working in this company. Keurig Dr Pepper generated around 11.618 billion dollars in revenue, according to resources. The company is further divided into two shareholders.
JAB Holding Company owns 67% share while Mondelz International owns 13.6% share of Keurig Dr Pepper. Different companies own the remaining shares. The current chairman of Keurig Dr Pepper is Robert Gamgort.
History also revealed the truth about Coke and Pepsi for Dr Pepper. In 2008, Coca-Cola tried to buy Dr Pepper when sued for bankruptcy. It didn't happen because of trust issues. The Coca-Cola company somehow makes its way to have rights to sell Dr Pepper in South Korea and Europe.
Pepsi company also owns rights to distribute Dr Pepper internationally, but the areas are not strong enough to make revenue. Dr Pepper is availing services from Coca-Cola and Pepi bottling network to produce bottles.
How Many Flavours Does Dr Pepper Have?
The best and favorite thing about Dr. Pepper is its many different flavors. This brand contains a total of 23 flavored soft drinks. The flavors that Dr pepper owns are"
Licorice,
Prickly ash
Cardamon
Cola
Cherry
Lemon
Pepper
Birch
Amaretto
Blackberry
Almond
Ginger
Coriander juniper
Anise
Allspice
Nutmeg
Vanilla
Orange
Plum
Sarsaparilla
Caramel
Molasses
Dr. Pepper has one edge over other soft drinks companies. You can drink it in cold and hot conditions. Dr Pepper always tastes good whether you are drinking it hot or cold. You cannot drink Coca-Cola, Pepsi, or Fanta if it is not chilled, while you can drink Dr Pepper easily. There is no other beverage like Dr Pepper.
Another shocking piece of information about Dr Pepper is that you can store it in a plastic bottle for three months without a fridge. If you pour it into a glass, it will last longer than nine months. This looks impossible, but it is true.
We will mention that again, Dr Pepper is an independent product. Pepsi or Coca-Cola does not own it. The myth started when Dr Keruig Pepper Group agreed with Pepsi and Coca-Cola for bottling and warehouse.
Does Dr Pepper Contain Caffeine?
Many readers asked this question that does Dr Pepper soft drink contain caffeine? Yes, Dr Pepper does contain caffeine. There are some flavors of Dr Pepper that contain caffeine in portions. We are going to share the details below:
The Regular Dr Pepper contains 28 mg of caffeine for eight fl. oz.
The Diet Dr Pepper Cherry contains 26 mg. of caffeine for eight fl. oz.
The Diet Cherry Vanilla contains 26 mg of caffeine for eight fl. oz.
The Regular Cherry Vanilla contains 26 mg of caffeine for eight fluid ounces
THe Diet Cherry Vanilla also contains 26 mg of caffeine for every eight fluid ounces
Does Dr Pepper Contain Prune Juice?
The formula of Dr Pepper is contained in two halves. These halves are deposited safely in two separate banks of Dallas. No one before this knows the actual ingredients of Dr. Pepper. Later in 1930, rumors spread that Dr Pepper contains prune juice in its drink.
This is not true. Dr Pepper mentioned this myth's answer on its official website that Dr Pepper does not contain prune juice. An unknown person spreads false information that a competitor wants to buy aspersions based on prune juice.
Another reason people think that Dr Pepper contains prune juice because it tastes like that.
What Are The Ingredients Of Dr Pepper?
The real ingredients of Dr Pepper are not shared publically. The ingredients are the secrets of Dr Pepper. Dr Pepper shared some common ingredients on their bottle. The elements of Dr Pepper are:
Sugar
Carbonated Water
Color (Caramel E160d)
Phosphoric Acid
A source of Phenylalanine
Sweeteners (Acesulfame K, Aspartame)
Additional flavors (inclusive caffeine)
Preservative (Potassium Sorbate)
All these ingredients are filled in a can or bottle of Dr Pepper.
Unreal Truths Of Dr Pepper?
There are some unreal truths of Dr Pepper that every reader doesn't know. We are going to share some popular phony facts about Dr Pepper. Keep reading for more interesting unraveling truth about Dr Pepper.
There Is No "." In The Name Of Dr Pepper
Yes! It may sound funny, but it is true. Dr Pepper is the correct name, not Dr. Pepper. Moreover, In 1950, Dr Pepper redesigned the corporate logo, and Dr Pepper removed the period from its name.
Cola Does Not Own Dr Pepper
It is confirmed that Pepsi and Coke were the first beverages made into this industry. The popularity of Dr Pepper was confined to the South and Southwest only.
Pepsi and Coke created their franchise contracts with their bottlers and distributors nationwide. Dr Pepper tried to crack the markets, but Pepsi and Coke strongly held these markets.
Later in 1963, the federal court stated that the flavor of Dr Pepper is unique and not a feature of Coca-Cola. It means that bottlers can easily make deals with Dr Pepper for making their bottles.
Dr Pepper Sued Coca Cola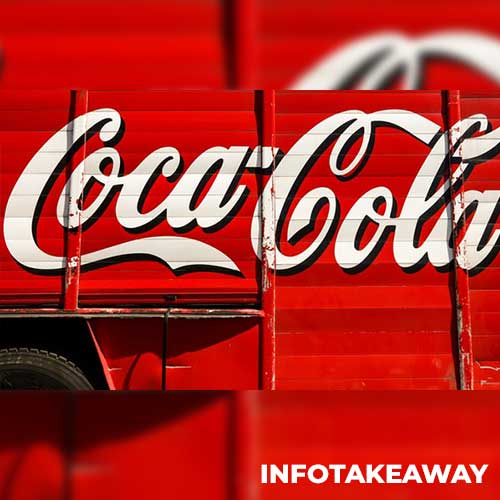 Coca-Cola introduced its new product known as "Peppo" on June 26, 1972. Later on June 26, 1974, Coca-Cola changed the name to "Mr. Pibb." Dr Pepper sued Coca-Cola company for trademark infringement.
Dr Pepper sued Coca-Cola because it was stealing its name of it. Later on June 26, 2001, Coca-Cola discontinued the production of "Mr. Pibb," also known as "Pibb Xtra." Then years later, in 2008, drinks with similar tastes to that of Dr Pepper like Cherry Vanilla Dr.Pepper and Diet Cherry Vanilla Dr.Pepper were released by Cadbury Schweppes PLC and Dr Pepper Snapple Group Inc, respectively.
Conclusion – Is Dr Pepper A Coke Product
Dr Pepper is an independent cold drink maker, and no one owns it. Dr Pepper is not a product of either Pepsi or Coca-Cola. The owner of Dr Pepper is Keurig Dr Pepper. Keurig Dr Pepper is a conglomerate that creates Dr Pepper and other famous beverages like Sunkist.
Dr Pepper avails of bottling services from Coca-Cola and Pepsi because of the agreement. The mentioned above is the only reason why Dr Pepper comes out from the warehouses of Pepsi and Coca-Cola.
We believe that you now have a full understanding of this topic. If you have any questions in mind, please let us know in the comment box. Meanwhile, check out our other articles, "832 Area Code," "434 Area Code," and "Does Stainless Steel Tarnish."