Lyft is one of the favorite mobile applications for providing services regarding means of transportation. Lyft has different options for riders to pay their drivers over a trip. We will discuss whether you can or cannot pay cash to Lyft drivers.
Although, in other applications like Uber, Careem, you can pay cash on a trip. But you have to select the option before confirming a trip. Cash is always the priority of every customer, but some don't like carrying cash. Let's dig deeper into the details does Lyft take cash or not?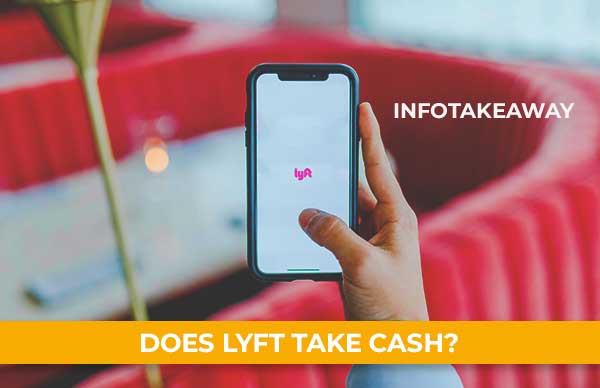 What Is Lyft?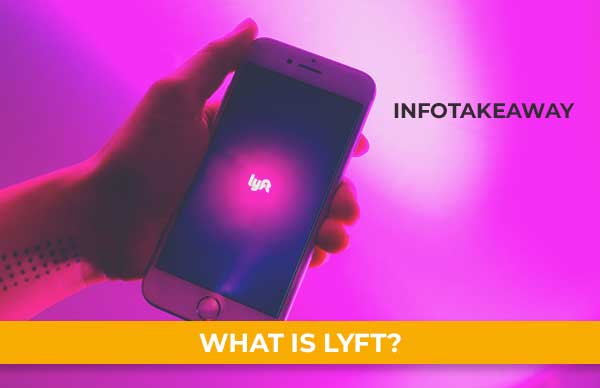 Lyft is a US-based application for providing vehicle services in order to travel. You can have Car, bike, scooter, or even cycle as a means of transport in Lyft. Lyft is also providing services for delivering the food.
The interesting thing about Lyft is that you can share rides; for example, if you take Lyft shared rides, you can share the fare with other riders. It will give you an economical trip.
The interesting thing about Lyft is that if you feel unsafe or if you want to see the live location of your loved ones, you can track their trip on Lyft ride easily.
You can easily make an account on it. All you have to do is give your email address, phone number. Lyft will make your account. After making an account, you can add different payment methods in Lyft to start your ride.
Although there are different payment methods, we'll focus on whether Lyft takes cash or not.
Does Lyft Take Cash?
In the Lyft payment method, cash is not available. You cannot pay your trip fare through cash. There are other vehicle service providers like Uber in which you can pay through cash in uber rides.
The Lyft company itself does not give the cash option in Lyft. The reason is not revealed or published yet. Why didn't they give Lyft a Cash option? However, people think they want people to go without keeping the cash. It's going to be a cashless trip.
Well, You don't have to worry about keeping the change or being short of cash at the times of the total cost of rides. However, there is Lyft's virtual currency known as Lyft Cash. You can top up the Lyft cash and use it on your trips.
We will discuss in detail the alternative payment option rather than cash for Lyft.
Lyft Payment Methods
We have already known that we cannot use cash as a default payment method in Lyft. But there are other preferred payment methods used and allowed in Lyft. The preferred method of payment through which we can pay your Lyft ride is mentioned below:
Lyft Cash
Debit Card
Credit Card
Prepaid Card
Paypal
Venmo
Google Pay
Apple Pay
Lyft Cash Into Your Lyft Account
When your Lyft ride ends or your parcel is received through Lyft, you will be asked how your Lyft driver or Lyft delivery driver was? After giving feedback about the delivery driver, you will be asked for a payment method to pay.
Lyft cash is one of the preferred payment method in the Lyft application. It is also known as Lyft cash. While choosing a ride payment, you can set Lyft cash as your preferred payment option. The Lyft Cash is purchased through your debit card or credit card.
You can say that the Lyft cash settings are linked with the bank account you are using in Lyft. You can set Lyft cash as the default payment method.
How to Add Lyft Cash Into Your Lyft Account?
There are the following steps mentioned below to add Lyft cash into your Lyft account.
Go to your Lyft application.
Tap on the settings.
Select the "Payment" option in the settings.
You will find the "Lyft Cash" option on it; tap it.
Tap on the "Add Cash" option.
Type the amount you want to be in your Lyft cash.
After confirming it, select the checkout option.
Select your concerning credit or debit card.
Tap on the "Purchase" option.
Lyft will add Lyft cash.
Note that you should link your Lyft account with any bank account in order to buy Lyft cash. You can make it the default method for the payment.
You can adjust your Lyft cash amount by enabling the option "Auto Refill." In it, Lyft cash will automatically be added to your Lyft account when it is below fifteen dollars. You have to give permission in order to enable "Auto Refill" because the charges will be deducted from your bank account. 
Debit/Credit Card Into Your Lyft Account
In order to use Lyft, you have to use your bank account. Lyft can use all other alternatives, but first, you have to sync your bank account. If your Lyft cash is empty and you have to the trip's fare, the application will deduct it from your bank account.
The application does not allow you to use cash as a payment option so giving bank details are necessary. We can use a debit or credit card according to your ease. Lyft allows many credit card companies to sync with their application.
You can use credit cards from American Express, Visa, Master Card, or Discover in a credit card. The role of this method of payment is important because all other accepted payment methods like Paypal, Google Pay, etc., depend on it.
We'll learn how to add debit or credit cards into your Lyft Account.
How To Add Credit/Debit Card Into Your Lyft Account?
You can add your credit/debit card through the following steps:
Open Lyft application.
Goto the settings.
Tap on the "Payment" option.
Select the "Add Card" setting.
Enter your credit/debit card details.
You are ready to use your debit or credit card in your Lyft account.
Prepaid Card In Lyft
You can use a prepaid card as an alternative payment method in Lyft. Although you will have different payments experience in Lyft, the prepaid card is one of the best payment options in Lyft.
Your bank details are safe, and you are using a prepaid card, isn't it beautiful? Many other applications like Uber, Careem, etc. that are not giving prepaid cards as an alternative payment method.
The best thing about the prepaid card is that it is not directly connected to your bank account. You first have to deposit money on it and then use it. The following method will show you how to add a prepaid card to Lyft.
Goto Lyft app menu.
Choose "Settings."
Choose the "Payment" option.
Select the "Add Cards" option.
Enter your prepaid card number.
This method will add a prepaid card to your Lyft account.
Does Lyft Take Cash To Tip Driver?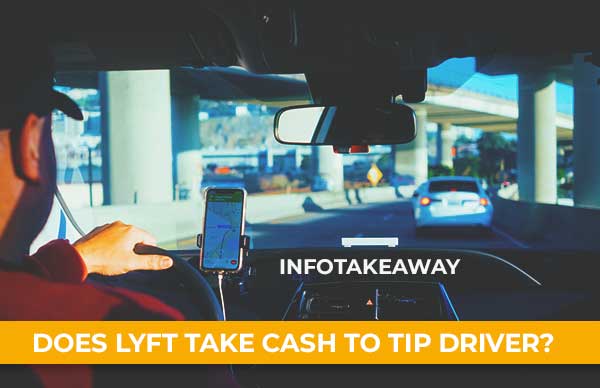 No, you cannot tip a Lyft driver through cash. But there are different forms of payment in Lyft, but you will be happy to know that you can pay tips to your Driver in Lyft.
There are three methods to pay tips to your delivery driver, pay right after the ride ends, after two hours, or set a default percentage. To give a tip earlier, you will pay the entire ride cost along with some extra money.
The extra memory will be considered as a bonus rewards for the driver, and you will give a tip. Another method is to pay a tip after the trip is complete. Beware that you can give a tip within seventy-two hours after the ride ends.
We have to go to the option and choose the trip details option. In it, select your relevant Lyft cash ride. You will find the option "Tip Driver" in it. You can give a maximum fifty-dollar tip to your driver.
The last option is a default tip. You can either select a default tip or a percentage on each trip. It gives a minimum tip of 1$.
Difference Between Uber and Lyft?
Although there is no difference between Uber and Lyft because they both provide the same services, yes, there are many differences if we look into how they work.
Uber rider don't give you a scooter while Lyft rides do. Uber cash and Lyft cash are the same. They both are virtual currencies. You can have uber purchases, and so do Lyft.
But there is one large difference between both companies. Cash is Uber's default payment method, while Lyft doesn't provide this method.
The Uber driver receives Uber rewards while the Lyft driver receives bonus rewards. You can have eligible purchases on both applications.
FAQs – Does Lyft Take Cash?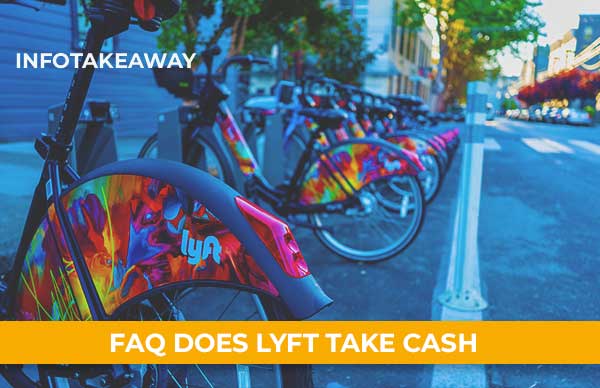 Many readers ask some questions regarding the topic does Lyft takes cash.
Does Lyft Take Money If I Cash Out Now?
No, Lyft does not take money even in eligible delivery services. The organization does not allow its clients to use money. Although, you can use your business card or bank card. You cannot ride with cash in Lyft.
How to Add Gift Cards In Lyft?
Besides giving bank card details, you can add gift cards in Lyft just Uber gift cards. Go to your settings, pointing to the upper-left corner, and choose a payment option. The bottom-right corner will show the "Add Gift Card Number."
You can add the gift card code written on digital gift cards. You will find a gift card icon too on the Lyft application.
Can We Use Commuter Cards In Lyft?
We cannot use commuter cards or retailer gift cards in the Lyft application. However, you can use a digital wallet in Lyft.
Can You Make a Business Profile In Lyft?
The Lyft Business profile enables you to use transportation services in a timely manner. You have an annual plan or monthly plan for your rides. You can estimate ride per month in your business profile.
Conclusion – Does Lyft Take Cash
We have seen that there are no cash trips in Lyft. There are other companies like Uber that allow cash payments. The cash payment option is not given by Lyft. However, there are other list of payment options in Lyft that can be used.
You can use your virtual wallet known as Lyft cash for a ride. You have to buy Lyft cash from the app. There are other cashless, app-based transport experiences like paying through Paypal, Prepaid card, debit card, etc.
Lyft is totally different from classic taxis. If we look into driver's details, there are different bonus categories. The common bonus category is a tip and peak factor. Giving a cash tip to your Lyft driver is a common choice.
The payment screen wants to give you a cashless experience. You can add different payment methods to your personal profile. If you are a cash person, Lyft is not your option, but there are additional payment method for traveling in Lyft.
If you have any questions or concerns with this article, please let us know in the comment section. Moreover, go check out our other articles, "Are Killer Whales Dangerous?," "Are There Tigers In Africa?," and "Are Sloths Dangerous For Humans?."