Multiple companies advertise their contact number on their website or on banners that call at toll-free numbers. These toll-free telephone numbers are owned by some companies, of course. The purpose of this three-digit area code was to introduce a toll-free number feature.
The USA, Canada, and other countries were using the toll-free area codes. North American Number Plan introduced it. They introduced area code 800 along with different area codes too like 615, and 919, etc. You can call different countries' toll-free numbers through their area code list.
Some code search functions will tell you the country area codes of different countries. You can call at their country codes sitting in your own country. In this article blog, we are going to discuss what is area code 800? What is its purpose? Is area code 800 is a scam? Etc.
We'll discuss this topic in detail.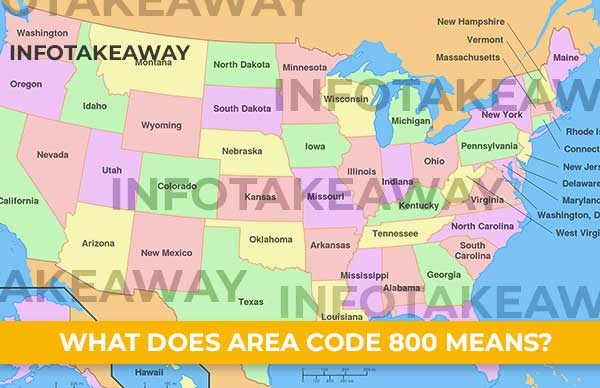 What is Area Code 800?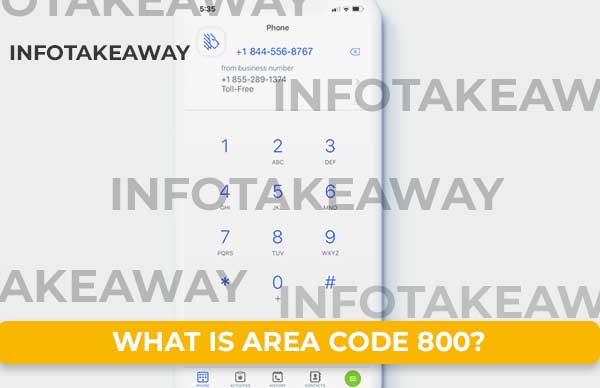 For calling in the USA, Canada, a flat-rate structure is used for making local calls. For enhancing business, they tried to advertise their telephone number, but in these countries, the rate of making calls in other regions costs higher. They don't want customers to pay the extra bill.
For this problem, NANP (North American Number Plan) made a phone service so that calling from other regions will charge more to the receiver than the caller. It was for not charging the caller the actual rate. From this, a term and new wide-area telephone service called toll free discovered.
From this, a customer can call in major cities without any worries that he will be charged extra money. WATS (Wide Area Telephone Service) created an inbound toll-free first number with an area code 800. Due to this, a fixed rate was defined from a specific area. The calling charges were not classified or ranked. Moreover, this toll-free feature charge was under the business budget as well as government agencies too.
In 1980, Bell Labs and AT&T carriers started a collaboration and tried to shape this toll-free number to call anywhere in the world. The concept both companies were trying to give was breaking the link between exchange prefix and code locations. Through this concept, it is possible to call anywhere in any time zone.
Over time, the North American Number Plan create several toll-free area codes 833, 855, 866, 888, 877, and 844. They are thinking of using area code 822 in the future.
There are some technical terms regarding area code 800 and others which you should know.
Are there other area codes similar to area code 800?
As mentioned earlier, toll-free telephone numbers are the ones that used to call from any area in any timezone. Many Canadian customers and American customers are dialing those numbers. The other toll-free area codes are 888, 881, 880, 882, 884, etc.
There are other toll-free numbers as well, but it depends upon the business owner. Is it necessary for the business practices to expand and buy "Toll-Free" numbers from telephone carriers?
Do particular areas or Time Zones have "Toll-Free" numbers?
Yes, besides the 1-800 prefix, you can call on other toll-free numbers. For those numbers, you should have to be calling from the same state and time zone. For example, area code 808 represents the Hawai state and Hawaii Hawaii Time Zone.
Just area code 813, area code 816 represents Texas Central Time Zone.
What is a prefix in area code 800?
"Toll-Free" number contains a 10-digit dialing system. 1-800 is a code through which toll-free calls can be made. 7-digit dialing after it is called digit prefix or 7-digit prefix. The whole 10-digit number is called the entire prefix.
This prefix helps you in 7-digit dialing. There are direct dialing, vanity dialing as well.
What is Federal Communications Commission?
Federal Communications Commission takes an important role in area code 800. It is an agency that links government officials, cable companies, telephone companies in touch. A telephone company wants to have an area code, and it should have to contact FCC for this purpose.
Federal Communicates Commission helps business to complete their business necessity. FCC provides a toll-free number that enables smart customer service to contact businesses directly through any state or country.
FCC gives these unassigned area codes to any business that demands them. These unassigned area codes then will be transformed into a 3-Digit Area code of that particular business's location.
It will be a shift to specific geographic area codes. With the help of the FCC, potential customers contact businesses. FCC helps business owners to enhance their customer service.
Does the Federal Communications Commission issue a Toll-Free Number?
Yes, Federal Communications Commission assigns an area code toll-free number on a first-come, first-serve basis. Moreover, it should be clear that FCC is assigning these numbers. They don't own them. They don't have access to its database.
Is Area Code 800 Real or Spam?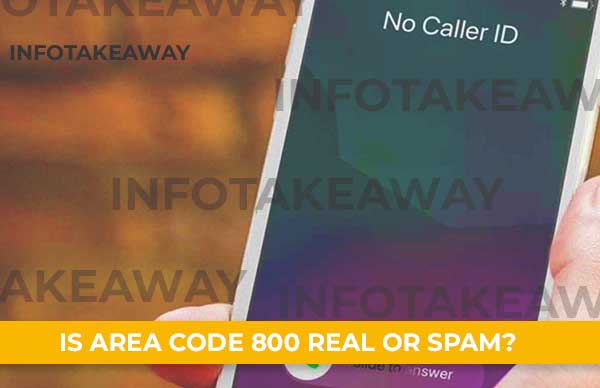 Although toll-free number area code 800 mostly owns the business due to the easy accessibility of a 7-digit number, some scammers are scamming. They will show business insights and will try to scam you.
Some scammers are using this service to loot people online. They buy a number from FCC and use it to scam people. There is a script behind scamming.
For example, you are using a laptop, cellular phone, or a computer. A pop-up comes into your screen stating your phone or device is locked. To unlock it, call on +1-855-1645321 number. There is a toll-free number mentioned to scam you.
The best and easiest way to know whether they are legit or a scammer is to search the name of their company online and see its details. Besides details, check their toll-free number. Is it really according to the business expectation or not? You will understand it on your own.
How to Block Scammers using Toll-Free Number?
You reserve blocks of telephone numbers by blocking them. The easiest and best way to block a number is to go to your settings and select the block number option. You can add the number which is trying to spam you. You're done! The number is blocked.
What are Time Zone, State, and Country in Area Codes?
When allocating telephone numbers as a toll-free number, it is given to a specific area or region. There are many area codes rather than 800 used by different states of the USA and Canada with Central time zone. The area code maps a number to a specific location.
Some of these are explained below:
Area codes of Texas
Area code 817 is assigned to Texas state of the USA. It contains Texas central time zone.
Area code 806 also contains Texas central time zone.
Area code 830 and 832 contains Texas central time zone.
Area codes of Pennsylvania
Area code 814 is assigned to Pennsylvania. It contains Pennsylvania eastern time zone.
Area code 878 contains Pennsylvania eastern time zone too.
Other Area Code of different Time Zone
Area code 867 is assigned to Canada. The assigned state in Northwest Territories with Alaska time zone and pacific time zone.
Area code 813 is assigned to the US. The assigned state is Florida Central Time Zone.
Area code 268 is assigned to Antigua and Barbuda. The assigned state you can call in this country is the USA and Canada having Antigua and Barbuda Timezone Atlantic Time.
What is the benefit of these distinct three-digit codes?
The benefit of getting the toll-free number is that you have code listings for domestic area codes. You can easily do the code search function. You can easily know which code calls local party and which code calls international party.
The code coverage of toll-free numbers is also beneficial because the caller will not pay the call bill. There is another benefit that you can easily detect the location through an online code locator.
The code toll number also lets's think about business beyond borders. By calling on these numbers, customers can have direct access to the attractive company. Company substantial also depends on it.
What are the Features of 1-800 Numbers?
The three-digit number consist area code rather than zip codes. Three-digit code splits into three sections, 1-800 Number or fax number, 7-digit telephone number, and in 10-digit dialing system.
A toll-free number needs to fill the 10-digit dialing requirement. It looks like this 1-800-xxxxxxx. The community organizations understand that toll-free numbers are dialed in this format.
US Toll-Free Numbers
Phone providers in North America introduce their US toll-free numbers in this format:
The allocation of telephone numbers in these formats consists of four things. The first part of above mentioned 1-888 prefix represents the country code. The second part represents the area code. The third part is called the central office or exchange code. The last 7-digit code is the subscriber number or line number.
Canadian Area Codes
Canada and the USA share the same area codes. So there is no code cover overwrite. Both countries use 800 area codes with different exchange codes.
Area Code Toll-Free Numbers for different Countries
Besides the USA and Canada, NANP (North American Numbering Plan) has different area codes for different countries. It can also be defined as 800-xxx prefixes. There are different 800-xxx prefixes allotted for different countries.
800-389 is for the Bahamas
800-534 is for Barbados
800-623 is for Bermuda
800-415, 800-907, and 800-751 are for the Dominican Republic
800-271 is for Trinidad
FAQs of Area Code 800
There are some rapidly frequently asked questions and answers. Take a look at them.
Is Area Code 800 still function in the USA?
es, the address of phone numbers with this area code in the USA are still functional. Although some customer lines might be using the other area code, it is still functional. Besides this area code, the USA's different states have different area codes, e.g., 801, 802, 803, 804, etc.
Can we still make toll-free calls on 3-Digit Area Code?
Yes, you can still make calls on toll-free numbers. There are some businesses that introduced their consumer help center on the toll-free numbers. It doesn't matter where you are. You can call and advise on consumer issues.
Can we send a text message on a toll-free number?
Yes, besides distance calling, you have international access to SMS service on the toll-free number. You can send messages to any customer service lines through cellular phones. Telecommunications carriers give this service.
Who can use a toll-free number?
We discussed earlier that toll-free number is used by business in which distance rates of call is charged from the receiver. FCC assigns the toll-free number, and FCC makes the agreement between carriers and businesses.
A toll-free number can be used by non-governmental organizations, businesses, community leaders, governmental organizations. You can check the requirements and status on "Consumer and Governmental Affairs Toll-Free Numbering Wireline Services & Pricing Alternate Format".
Does an unassigned area code exist?
There are some cheaper access unassigned area codes and expensive ones too. The area code 811, 822, and 899 are preserved for future use in crisis times.
Helpline 911, is it a toll-free number with an area code?
No, the helpline 911 is an emergency telephone number used in the case of an emergency. It is owned by the organization itself and uses to deal with emergency responses. Emergency response means the need for the help of police, ambulance or fire brigade, etc.
What is meant by Advanced 800 Service?
The advanced 800 service makes long-distance calls by breaking the link between service providers exchange prefix and geographical location. It will not depend on the city area codes, central time zone of the caller. The caller will be charged a low amount.
Can a shopping mall have a toll-free number?
The customer contact number can be switched to a toll-free number. It depends on the particular business. Just like business cards can be owned by any organization or business. Anyone can access this distance direct calling number, but it should meet the criteria.
What is AT&T Direct Access Code?
It is a toll-free number of AT&T. You can connect to AT&T from any country by calling on it. You can find the AT&T direct toll-free access codes in the settings of your AT&T account.
Conclusion of What Does Area Code 800 Means?
Either you are government officials, community leader, or business owner, you can have a universal number that anyone can call from everywhere. It is called a toll-free number. You should have a 3-digit access code which is called area code. Area code belongs to every country individually by FCC (Federal Communications Commission).
The area code 800 belongs to Canada and the USA. It means that a person can call from any state of the USA or Canada without dialing their state's dialing code. You can use a toll-free number in the consumer help center.
We also discuss that it is using to spam people too. To save yourself from scammers, block such numbers from your phone. Moreover, we discuss different area codes enlisted their time zone and state too.
We believe you find this article informative and learn a lot of new information from it. You can ask any question or give us any suggestions by commenting in the comment section.
Go checkout our other blogs "What does DHL "with deliver courier" means?" , "How does Pepto Bismol expire?" ,and "What is Payment Revision Method (Amazon)".