How many times have you heard someone say, What's the 515 area code? The 515 area code is most frequently used in the Des Moines, Iowa area. A lot of questions come to mind about the 515 area code. Is it toll-free? Do calls coming from the 515 area code is a scam?
It has been reported that callers with the 515 area code may be using deceptive techniques to get your personal information. In this article, we are going to explain the details of area code 515. So get a can of soda or something and get ready to read it till the end shall we?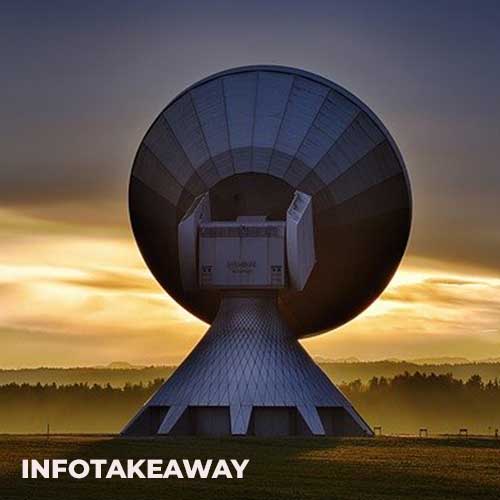 515 Area Code
As we all know that in America, all the states of the U.S contain any area code number assigned by the North American Numbering Plan. Iowa is the state of the U.S situated in the north-central part. The North American Numbering Plan decided to give 515 area code to Iowa.
515 area code was made and distributed by AT&T and the Bell System in the 1900s. The 515 area code covers many areas of Iowa including popular ones e.g. Ames, Ankey, Humboldt, Urbandale, Indianola, Algona, Johnston, Fort Dodge, Boone, Jefferson, and Des Moines.
History tells a different story. The basic purpose of this number was to run in north-south directions of the state. Area code 515 mostly served the central part of the state. It includes the border of Minnesota to Missouri.
After 2000, the southern and eastern portion of the area was split through area code 641. This is when area code 515 included Des Moines and the rest of the northwest. Do you know that a famous metal band Slipknot once sing a song named "515"? It was because they are from Des Moines and the area code 515 is located in the same city.
Another additional was made with area code 515 which was 988. Code 988 was used for the central office code in October 2021. Before that, in 2020, it was used as a National Suicide Prevention Lifeline in seven-digit dialing. The North American Number Plan later on October 24, 2021, changed it to ten-digit dialing.
515 Area Code Used In County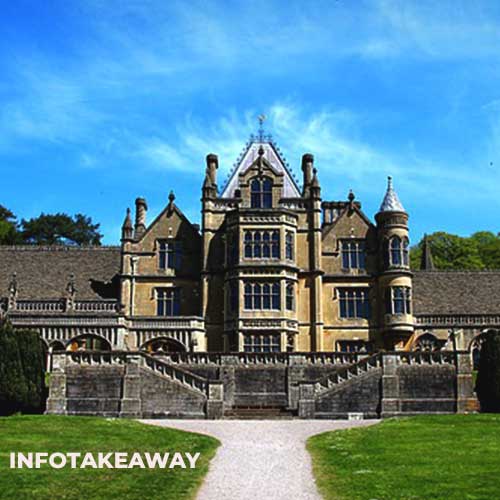 The area code 515 Will provide long-distance service to counties situated in Iowa states. We are going to share the names of popular counties that are in Iowa states. The names of counties are below:
Polk, IA
Dallas, IA
Webster, IA
Story, IA
Boone, IA
Warren, IA
Kossuth, IA
Hamilton, IA
Greene, IA
Hardin, IA
Marion, IA
Palo Alto, IA
Adair, IA
Hancock, IA
Pocahontas, IA
Guthrie, IA
Calhoun, IA
Jasper, IA
Wright, IA
Humboldt, IA
Madison, IA
You will be amazed to know that Polk, Iowa contains 430,640 population and 100% of it uses area code 515.
515 Area Code Used In Cities
Iowa, the state of America contains almost more than 50 cities within it. We are going to share the details of the top fifty cities that use area code 515. The details of cities that use area code 515 are:
Des Moines, IA
West Des Moines, IA
Ames, IA
Ankeny IA
Fort Dodge, IA
Urbandale, IA
Clive, IA
Johnston, IA
Altoona, IA
Indianola, IA
Waukee, IA
Boone, IA
Pleasant Hil, IA
Norwalk, IA
Grimes, IA
Webster City, IA
Nevada, IA
Perry, IA
Winterset, IA
Algona, IA
Humboldt, IA
Windsor Heights, IA
Jefferson, IA
Carlisle, IA
Adel, IA
Bondurant, IA
Eagle Grove, IA
Story City, IA
Polk City, IA
Huxley, IA
Saylorville, IA
Madrid, IA
Clarion, IA
Mitchellville, IA
Ogden, IA
Colfax, IA
Prairie City, IA
Pleasantville, IA
Stuart, IA
Slater, IA
Dallas Center, IA
Roland, IA
Earlham, IA
Granger, IA
Jewell Junction, IA
De Soto, IA
Gilbert, IA
Van Meter, IA
Woodward, IA
Gowrie, IA
Did you know that Des Moines contains 203,433 population in the city? 1% of 515 is used by this population.
Prefixes Used By 515 Area Code
If you ever used speed dialers or fax machines, you have knowledge about prefixes used by local phone numbers. The current area code 515 also uses prefixes for calls. Federal Communications Commission created numbers through which caller id can be accepted no matter from where he is calling.
Just like calling from new york needs a different telephone number rather than New Mexico. We are going to share some caller id so you can have an idea that how central Iowa use a cell phone or a telephone for making a phone call.
The Iowa resident's new three-digit numbers like (515) 382-1234556 for making a call. The dialing change according to the city you are calling. Because every area has its own coverage area code.
You will be amazed to know that almost 27% of wireless carrier uses area code 515 and 72 % of landline uses area code 515.
Telephone Carriers That Uses 515 Area Code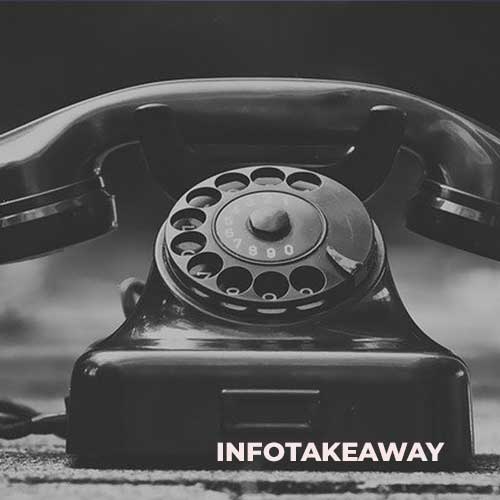 We are going to share the details of wireless phone contact lists as well as the landline phone companies too. The details of telephone carriers are mentioned below:
Landline Carriers That Uses 515 Area Code
The carrier that uses area code 515 are mentioned below:
Qwest Corporation uses 35% of prefixes.
Mcc Telephone uses 5% of prefixes
Webster – Calhoun Cooperative Telephone Assn uses 4% of prefixes
Windstream Iowa – North uses 4 % of prefixes
Windstream uses almost 3% of prefixes
Goldfield Access Network, LC uses 1% of prefixes
Other landline carriers use 18% of prefixes
Wireless Carriers That Uses 515 Area Code
The wireless carriers with coverage are of:
Verizon Wireless uses 9% of prefixes
Sprint uses 6% of prefixes
United States Celllar – uses 7% of prefixes
Cingular uses 2% of prefixes
T-mobile uses 1% of prefixes
Long Lines Wireless uses 1% of prefixes
Iowa Wireless Services 1% of prefixes
Other wireless carriers use 1% prefixes
Is 515 Area Code A Toll-Free Number?
The 515 area code is not a toll-free phone number and therefore can be called by regular non-toll-free phones in certain areas of Iowa where business and residential numbers are co-mingled into a single rate center (examples include Cedar Rapids, Dubuque, and Waterloo). In other parts of Iowa, you will find all or most numbers are toll-free.
So if you call on ara code 515, it will charge you according to the telecommunications services you are using. International calls on area code 515 are more expensive than local calls.
Scamming Through 515 Area Code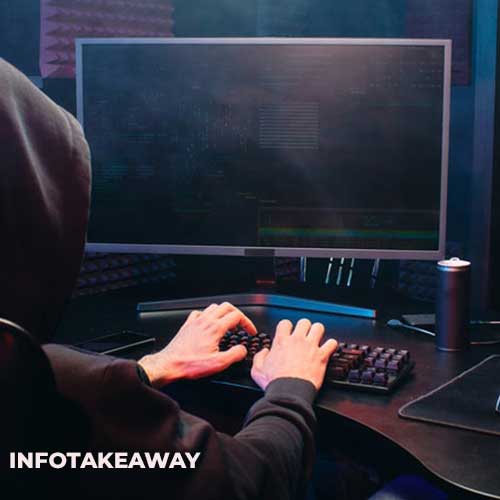 515 is a legitimate area code used in Iowa and Nebraska. However, it has been being used as a tool to trick people into thinking they're dialing a toll-free number when they are not. It actually charges you according to the carrier you are using.
What scammers do, they own a number that contains area code 515. They will call you and pretend that they are from any company and needs your personal data like debit card, credit card, etc. They will do tricks to force you to reveal your personal details.
So, if you receive calls from area code 515, try to ignore them. If somehow you picked it, make sure you check it on the internet whether the company exists or not?
How To Block Calls Coming From 515 Area Code?
Let's suppose that you receive a call from area code 515. You can block it on your phone. There are mostly two types of phones used in phone calls. The first is Android and the second is iPhone.
We will tell you step by step how to block numbers from Android and iPhone.
iPhone
Check your recent call logs.
Tap on the number who is looking, scammer.
Tap on "block this caller".
The caller will be blocked.
Android
Check your recent call logs.
Tap on the option "Details".
Tap on the option "Block Number".
The caller will be blocked who is trying to scam you.
Conclusion – 515 Area Code
515 Area code is used in the Iowa state of the United States. You can find this number in many counties of Iowa like Altoona, Ames, Ankeny, Boone, etc. Area code 515 is not a toll-free number. You will get charged for making local or international calls on this number. So careful while calling on it.
801/714 are not US area codes and do not have any meaning to US residents other than occasionally confusing people who think they should be familiar with the 515 area code. If you received a call from someone claiming to be from the 515 area code it does not mean that you owe money or that your computer is infected with a virus. It is just someone trying to scam you or confuse you so never provide them any information about yourself or provide payment via wire transfer.
We believe you like this article. If you have any questions, you can ask us in the comment section. Meanwhile, go check out our articles "Can You Boil Frozen Chicken", "530 Area Code", and "How Long Is A Decade".